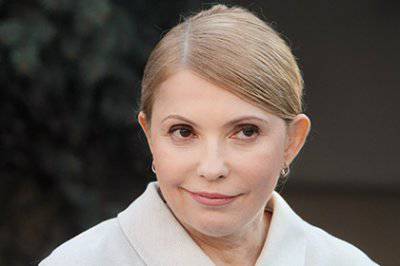 For the immediate introduction of a state of emergency in the eastern regions of Ukraine stands the presidential candidate of Ukraine, the leader of the Batkivshchyna party Yulia Tymoshenko. This is necessary, she explains, in order to use army units to fight against opponents of the current Kiev authorities.
"My advice, which I give to the authorities today, is that it is necessary to immediately carry out military opposition to the war, which Russia declared to us. Therefore, in the first stage, in my opinion, it is necessary to immediately declare a state of emergency in areas where aggression is now really happening" - Yulia Tymoshenko said in an interview with Radio Liberty.
At the same time, she admitted that now the army, police, and special services of Ukraine are "in an extremely complicated, destroyed state." According to her, according to Interfax, the army and power structures are demoralized and absolutely not ready to wage a modern war.
Nevertheless, Tymoshenko is convinced, "it is necessary to introduce an emergency."
"It needs to be done. And to look for those patriotic military officers, officers of special services who are now ready to assume responsibility and functions for the defense of Ukraine," said Tymoshenko.
Earlier, Tymoshenko announced the beginning of the formation of virtually their own private army. She called for an anti-Russian "resistance movement" to be formed.
The goal of the movement is "to resist Russian aggression". At the same time, detachments of the Tymoshenko's "resistance movement" will have the right to use
weapon
.
The first territorial brigades of the Yulia Tymoshenko movement will be created in Kharkiv, Zaporizhia and Dnipropetrovsk regions.
Yulia Tymoshenko stressed that the movement is created on the basis of current legislation, and the territorial defense units will have all the rights and opportunities provided by the law and will not conduct any illegal activity.
Tymoshenko announced the creation of an international fund raising money around the world for the functioning of the "resistance movement".