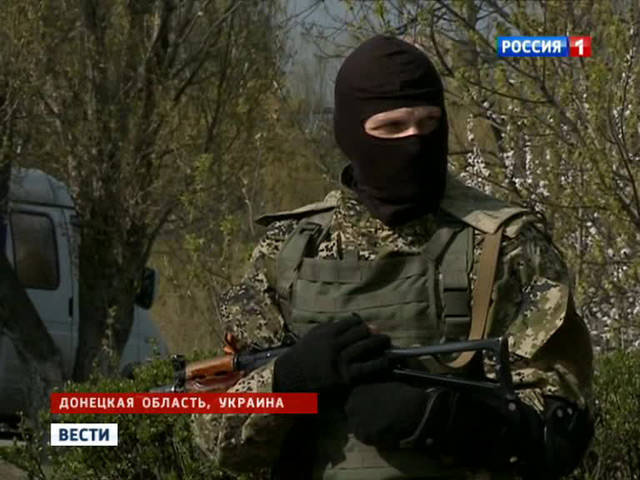 An armed attack in Slavyansk on the officers of the special unit of the Security Service of Ukraine "Alpha" was committed by a Russian sabotage group commanded by the special forces officer of the Main Intelligence Directorate of the General Staff of the Russian Federation Igor Strelkov, "says Ukrainian counterintelligence.
"It has been established that members of the reconnaissance and sabotage group of more than thirty people under the command of Strelkov carried out an armed attack on the SBU officers, during which one SBU officer was killed and three were injured," Interfax quoted the head of the Ukrainian counterintelligence department Vitaly Naida.
He noted that since the beginning of the "military intervention", the Ukrainian counterintelligence had ceased the activity of about forty personnel employees of the Russian special services, as well as the agents they had recruited - both Russians and citizens of Ukraine.
Naida recalled that under the article "High treason" five criminal cases are under investigation. The rest of the proceedings are investigated under the articles "Spying", "Illegal Treatment of
weapons
", as well as an article on the riots.
On April 15, the Security Service of Ukraine began criminal proceedings in connection with the organization of deliberate murder and taking actions detrimental to the sovereignty, territorial integrity and inviolability of Ukraine, conducting sabotage and subversive activities, and organizing mass riots in the eastern regions of Ukraine.