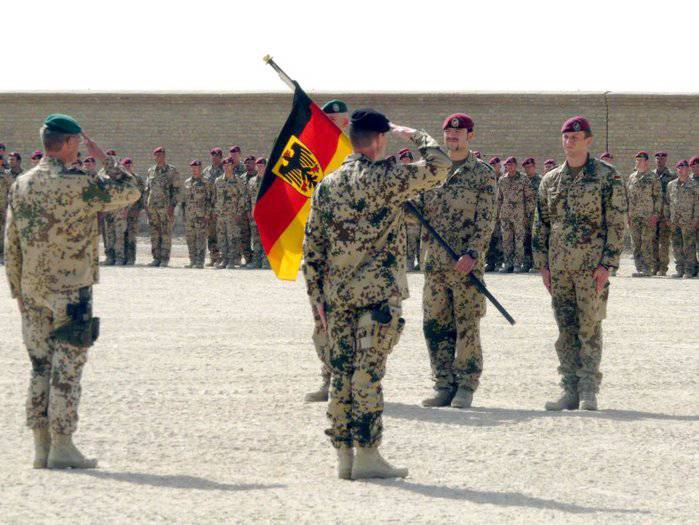 According to the well-founded assumptions of experts of the German Defense Ministry, soon the reform of the Bundeswehr will lead to the complete collapse of the German army. A secret analytical note prepared by experts suddenly fell into the hands of journalists for all, which led to a whole wave of perplexity in society.
The active desire of the government to save money is slowly but surely turning once one of the most combat-ready armies of NATO into an ordinary decorative structure. According to numerous allegations, in the near future the number of German armed forces will be reduced from approximately 250 thousand to 185 thousand people. In addition, such a planned "optimization" will save about 8.3 billion euros for the state budget. However, according to analysts of the Ministry of Defense of Germany, the money allocated by the government is enough only for the maintenance of military personnel. In such a situation, mass redundancies of specialists as well as the conservation of expensive equipment are inevitable.
Based on the foregoing, it can be concluded that the immediate future of the German army is very disappointing. And a significant drop in combat capability is not all that threatens the army. Experts predict that the government of the country will have to clearly reduce the participation of the Bundeswehr in foreign missions and operations, and the country itself will lose influence in NATO, as well as lose the highest posts occupied by its representatives. In addition, they predict serious problems of national security.
If you ever need to restore the old number of the Bundeswehr, then it will take many, many years. According to the chairman of the trade union association of the Bundeswehr Ulrich Kirsch, the German armed forces will turn into a cheap pocket army. According to the idea of ​​the German government, the reform of the national army does not yet provide for a complete transfer of service to a contract basis, although this is not excluded in the future. Experts believe that good specialists, of which there are very many in Germany, simply will not go to serve, because the "citizen" wage level is much higher.