Odessa "antimaydan" declared the region "Odessa People's Republic" and urged residents of the city to block traffic in the city.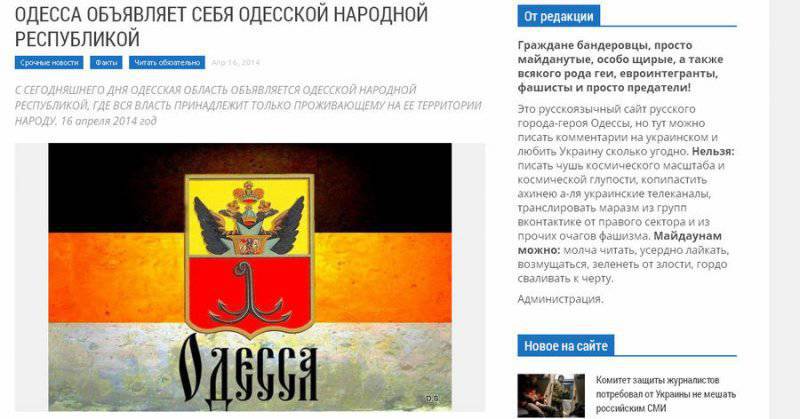 "From today, the Odessa region is declared the Odessa People's Republic, where the power belongs only to the people living on its territory," the statement on the official website of "anti-Maidan" said in a statement.
Activists called on the residents of the city to block the traffic in Odessa, indicating on a special map in the "Yandex" 153 points where people who block the traffic should be. It is planned to block traffic for all types of transport, except for ambulance cars.
"Tomorrow at 16: Odessa must stand up for 00! Literally, "said in circulation. "Anyone who has not yet understood that the war has come to our house should not get to work and service tomorrow," the anti-Maidan activists said.
"Odessa is a democratic, multinational, tolerant city and here the majority, consisting of local residents, and not the agents of the CIA, the SBU, the FSB, the governors and deputies, decides," wrote the authors of the appeal.