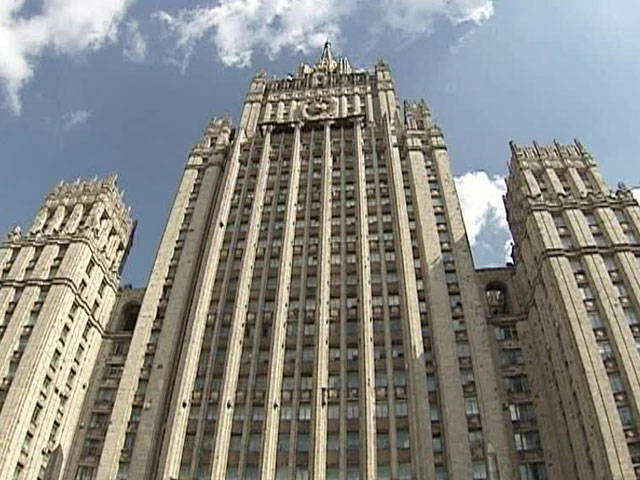 "One-sided, politicized and biased in nature" is the report of the Office of the High Commissioner for Human Rights on the human rights situation in Ukraine. The report "does not reflect the real situation in this country." This assessment was expressed by the official representative of the Russian Foreign Ministry Alexander Lukashevich.
The Russian diplomat stressed that when drafting the report, a whole series of gross violations of human rights by the self-proclaimed Kiev authorities was ignored. At the same time, the drafters of the report did not pay attention to "abductions, torture, extrajudicial killings, encroachment on the independence of the judicial system, the clampdown on the media and civil society."
"On the whole, the impression is created that the report was fabricated under pre-determined conclusions, for the sake of which it would have been possible not to go to Ukraine," ITAR-TASS quoted Alexander Lukashevich as saying.
15 April 2014, Russian President Vladimir Putin said that the UN should condemn the unconstitutional events in the Ukrainian Kramatorsk. In a conversation with Ban Ki-moon, Putin expressed concern about the development of the crisis situation in Ukraine. He noted that the situation had sharply worsened after the military operation initiated by the Kiev authorities in the south-east of Ukraine.
Chairman of the Verkhovna Rada of Ukraine, Acting Head of State Oleksandr Turchynov said that the Ukrainian security forces took control of Kramatorsk Airport, previously occupied by supporters of federalization. In Kiev, they officially declare that there are no casualties as a result of a military operation at the Kramatorsk airport. Adviser to the Head of the Ministry of Internal Affairs of Ukraine Stanislav Rechinsky announced at a briefing in Kiev that the forces of the Antiterrorist Center, the special unit of the Omega Interior Ministry and the Security Service of Ukraine Alfa had participated in the operation.
According to the Ukrainian constitution, the use of armed forces inside the country against Ukrainian citizens is unacceptable.