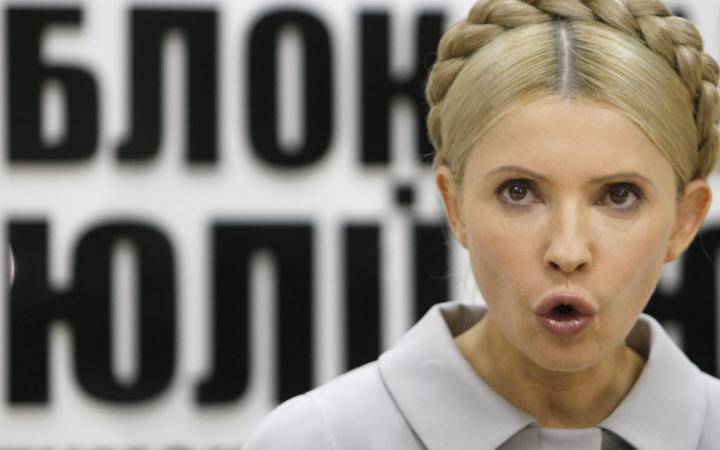 The anti-Russian "resistance movement" is created by the presidential candidate of Ukraine, the leader of the Batkivshchyna party, Yulia Tymoshenko. The goal of the movement is "to resist Russian aggression". At the same time, detachments of the Tymoshenko's "resistance movement" will have the right to use
weapon
.
"Today I announce the creation of the National Movement to Resist Russian Aggression. In each region, district, city, special mobilization centers will be created that will give everyone the opportunity to take part in defending the country," Yulia Tymoshenko said at a press conference in Kiev.
Tymoshenko said that the central headquarters has already been created, which will deploy work throughout Ukraine. He will be supplemented by military, law enforcement, former intelligence services, as well as lead special operations "to protect Ukraine."
The activities of this Tymoshenko movement will be coordinated with the Ministry of Defense and the Ministry of Internal Affairs of Ukraine.
The first territorial brigades of the Yulia Tymoshenko movement will be created in Kharkiv, Zaporizhia and Dnipropetrovsk regions.
Yulia Tymoshenko stressed that the movement is created on the basis of current legislation, and the territorial defense units will have all the rights and opportunities provided by the law and will not conduct any illegal activity.
Tymoshenko announced the creation of an international fund raising money around the world for the functioning of the "resistance movement".
From the four-sided Ukraine-US-EU-Russia 17 meeting in April in Geneva, Yulia Tymoshenko expects world leaders to "recognize Russia's actions as a war against Ukraine."
According to Tymoshenko, it is "Russia on the territory of Ukraine that has de facto started a war."
Chairman of the Verkhovna Rada of Ukraine, Acting Head of State Oleksandr Turchynov said that the Ukrainian security forces took control of Kramatorsk Airport, previously occupied by supporters of federalization. This statement was made at the plenary session of the Parliament of Ukraine.
The Ukrainian army stormed the airfield near the city. The first casualties were also reported: according to various unconfirmed data, from the 4 to the 11 militiamen. In fact, we are talking about the fact that the illegal Kiev authorities began a war against their own people.