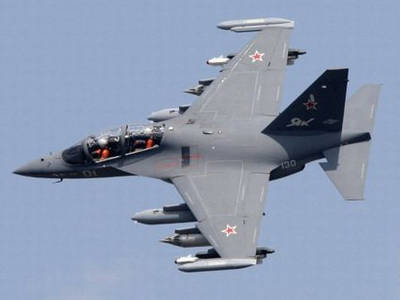 The failure of the technology caused a crash in the Astrakhan region of the Yak-130 training aircraft. The accident occurred in 20 kilometers from the runway at the airport near Akhtubinsk. The pilots on the team leader of the flight ejected. But one of them died.
Both pilots are from the Borisoglebsk Air Force Center, Interfax reports. The plane performed a training flight. There are no casualties on the earth. A commission has been set up to investigate this flight incident. Commission members will soon begin their work.
The Russian Air Force began to form a new aerobatic team - on the Yak-130. The group will be based in Borisoglebsk. For her, 9 pilots were selected.