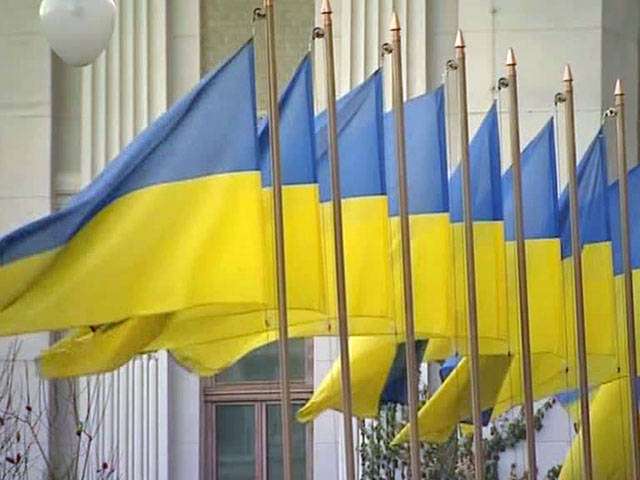 To coordinate the activities of the Ukrainian government agencies need foreign specialists. This is the conclusion reached in Washington. The FBI, the State Department, and the US Department of Justice sent their specialists from the United States to Ukraine.
The goal of the American specialists sent to Kiev is to ensure coordination of the activities of the Ukrainian state structures on security issues, law enforcement, internal affairs and international relations, since the Ukrainian leadership was not able to organize this work independently, ITAR-TASS reports.
At the same time, the agency's sources in the Security Service of Ukraine stressed that the American landing was due to the fact that the Ukrainian security forces were unable to organize intelligence gathering in south-eastern Ukraine. As a result, intelligence in this region of Ukraine is carried out, using diplomatic immunity, by the staff of the US military attache in Ukraine.
A member of the Security Service of Ukraine also noted that the regular army of Ukraine had demonstrated extremely low combat capability and was unreliable in relation to the new government. Therefore, the Americans recommend that the Ukrainian leadership, when conducting an "anti-terrorist operation", use army units only to cordon off the outer perimeter of settlements in the south-east of the country. At the same time, stripping in the cities and towns of the Ukrainian southeast is recommended by the militants of the Right Sector and other nationalist organizations disguised in military uniforms.
White House spokesman Jay Carney 14 April confirmed that CIA director John Brennan visited Kiev last weekend. The purpose of the visit was not disclosed. But after meeting with Brennan, Verkhovna Rada Speaker Oleksandr Turchynov decided to launch a "counter-terrorist operation" in eastern Ukraine.
"Such a visit confirms that the current government of Ukraine is not independent, everything is coordinated with Washington. Then it's surprising that part of the country does not recognize this government!" - responded to this by the head of the State Duma Committee on International Affairs Alexei Pushkov.
Moreover, Alexey Pushkov believes that such contacts are proof that "the United States conducted a regime change in Ukraine, established a regime advantageous for itself."