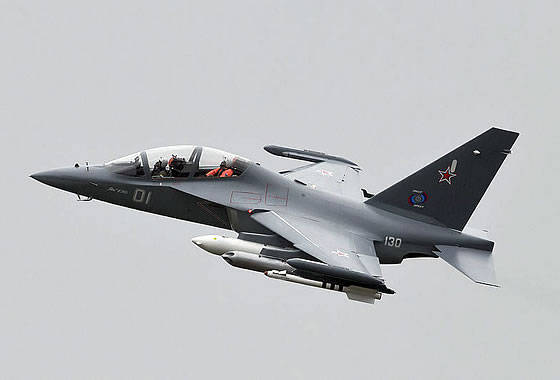 The Minister of Defense of Uruguay, Eleuterio Fernandez Widobro, held talks with the Russian delegation, during which they discussed various financing options for the purchase of combat-capable Yak-130 aircraft.
According to Infodifensa, in addition to confirming the interest of the Uruguayan Air Force in purchasing the Yak-130, the meeting analyzed various technical capabilities of the aircraft. The parties agreed to continue to evaluate various possible options for acquiring aircraft.
The Uruguayan Air Force is currently assessing several options for purchasing new light fighter / UBS, which should ensure the interception of aircraft violating the country's air borders.
Currently, the Uruguayan Air Force has only A-37B Dragonfly and IA-58 Pucara attack aircraft, which are not capable of intercepting enemy aircraft.
Previously, among the main options considered was the purchase of Russian Yak-130 or Chinese L-15, but recently an interest in purchasing F-5 was again shown.
In addition, an assessment was made of the possibility of buying a UCS Tukano or Super Tukano.