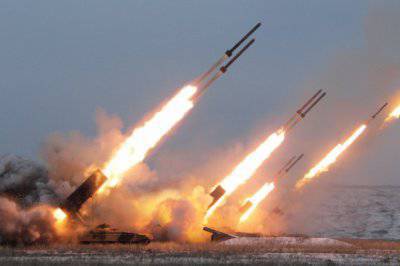 Centuries are carried by, like moments, generations change. Each person, each new generation of people strives for development. Mankind accumulates experience, more and more advanced means of life support appear, conditions of life change, technical possibilities of mankind expand. All this happens synchronously with the same improvement of technical, psychological, genetic and many other means of destroying a person, all living things, developing means of controlling the masses and subordinating the will of man, selectively destroying the gene pool of individual races. No one, I believe, will not refute the statements of reputable scientists that genetics are able to create (or have created)
weapon
destruction only dark-skinned or brown-eyed, or ... and a large number of "or" in a series of selective destruction of man by man. All this movement, the development of human capabilities resembles a race, an unrestrained race in which there are no rules. Each driver is ready to go against his conscience and his own people in favor of the organizers, "sponsors" and "customers" of this rampant action.
A certain part of humanity is striving for new and new knowledge, seeing in technical and generally material development a true way of improving humanity.
There is a part of humanity that seeks to control the world, to submit to one's own will, one and all, to turn other peoples into slaves, obedient and pliable, fulfilling the will of their master.
There is a part of humanity that sees the development of man and all that exists only through the prism of self-improvement and spiritual enrichment of the personality.
We often hear that reason must be invested in everything: "reasonable decision", "reasonable policy", "reasonable economic way", etc. And spirituality? Where is the spirituality of the people? In the creation of a nuclear bomb, bacteriological and chemical weapons also invested certain knowledge of man and his mind. So can a mind exist apart from spirituality? What can this lead to?
The level of spiritual development of nations of all countries and continents and predetermined what we have today. Does the number of churches and parishioners save the world? Not. Spirituality is determined not only by the awareness of oneself in the vast expanses of the Universe and the recognition of the existence of God, not by the number of visits to holy places, churches, mosques, lit candles, not certainty that someone will save everyone, but we just have to rely on it. If you passively expect a harvest, you can remain without it because of the abundance of weeds. Purity of consciousness and values ​​prevailing in society, rational thinking, the ability to self-analyze and change the inner world, the acceptance of the harmonious development of the system of the universe and each individual inscribed in this scheme, boundless to the mind, a sincere desire for peace, harmony, happiness, love for the environment the world and man as a grain of this world is a small particle of what we lack.
No matter how sad it sounds, there is a category of those who use our knowledge and experience of mankind, the best and sincere feelings of people for their benefit, directing the energy of thought and action in a given direction. The result of such a finely thought-out plan can lead to wars, including on an interethnic or religious basis, on which the organizers, directors and scriptwriters will enrich and destroy those who do not become their submissive slave who they want to destroy.
Each of us, many nations inhabiting the Earth, participate in the race: the arms race, the race for material goods and wealth, for the improvement of technology, for scientific knowledge, power, sphere of influence and a great many other "for" ... Only for spiritual values, for purity of thought and actions, for self-improvement and transformation of the surrounding world there is no race.
Priorities are set, and every sane person sees them. Only each of them has its own priorities, its own system of values ​​and its own path. We are told: "Take everything from life! Why think about the day tomorrow? Life is one, and you must take from it all that is possible. " And if you still think? This is a difficult process for many, I know, but still ... What will we leave behind? How will the next generations live? What do we represent and can we proudly wear the title of a person - a reasonable person, creator and spiritually developed person? Each of us is not the owner, but only a guest in a small time interval on planet Earth. Let's stop this crazy race for a moment, check our benchmarks, value system and look at ourselves.