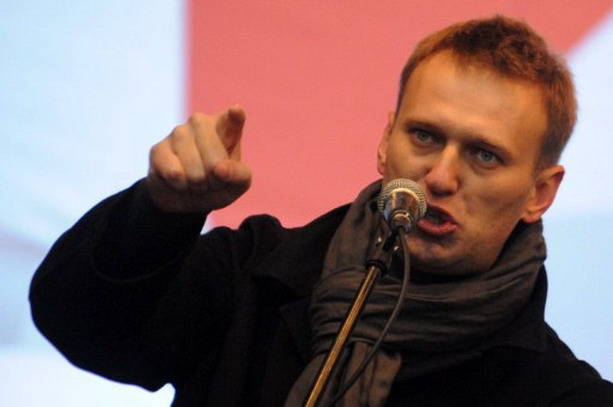 He is one of the heroes of our time. Smiling, intelligent, sociable. And honest to madness. With the madness of the brave, he sings a song about the cut, struggling with the Putin clique, devouring on the bones of the working people, with no less well-known right and left defense activist Ksenia Sobchak strolling through the evening city, gathering crowds of like-minded people and verbs of truth. Almost like the head of Aum Shinrikyo.
His whole life is devoted to one thing - the struggle for truth.
But how to look at it?
Alexei Navalny, along with his brother Oleg, is accused of stealing more than 26 million rubles from Yves Rocher Vostok and more than 4 million rubles from the company Multi-field Processing Company.
Zamoskvoretsky Court of Moscow received the criminal case file on the theft in "Yves Rocher" in relation to the brothers Alexei and Oleg Navalnykh, RIA "
News
"court press secretary Olga Bagrova.
The criminal case against the brothers was instituted on the fact of fraud and money laundering in a criminal way. They were suspected of embezzling 55 million rubles from a trading company. As the investigation suggests, the brothers spent most of this amount on their own needs, and more than 19 million rubles - on the legalization of proceeds from crime. The company confirmed that it appealed to law enforcement agencies to protect its economic interests and the interests of shareholders.
In relation to Alexei Navalny, in the framework of this criminal case, the measure of restraint was changed from a subscription on recognizance not to house arrest. Previously, he was convicted on probation in another case - about frauds with Kirovles money.
Well, okay, Kirovles. Well, okay there, incomprehensible "Diversified Processing Company." It can still be attributed to the "conspiracy to eliminate the undesirable." Push, push, and all that. But "Yves Rocher" ... Yes, and in our sanctions times ... Hmmm ...
"Oh, what a man was ... a real colonel."
Spring ... spring ... planting season, apparently, begins.
Dear Judges of the Zamoskvoretsky Court, well, it didn't work out well with Serdyukov, it's a thing of the past, a difficult matter, so at least set it up. Give us a gift.