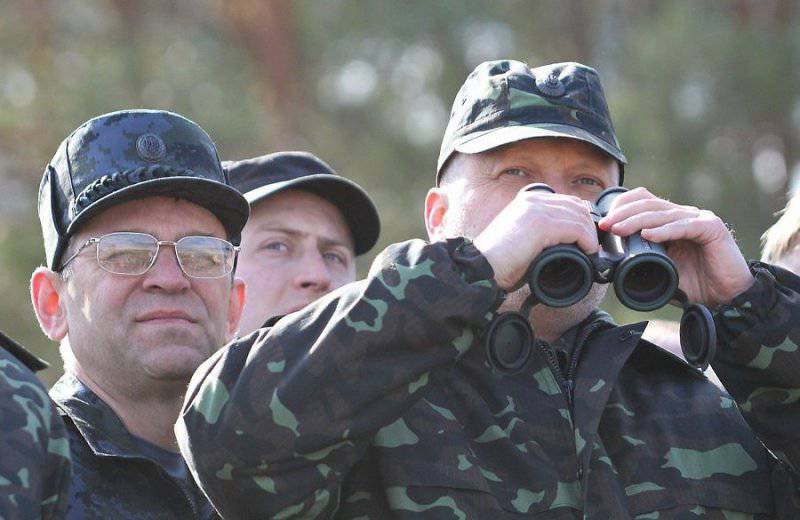 Hard to be and. about. President where you are not the president. These are not the good old days of a thousand years ago, when you could brush away a dozen or two heads, sit on the throne, put a couple of drunken barrels to the faithful retinue, and promise the rest that liberties will follow.
People are different now. More intelligent, or something. He does not really believe everything he sees and hears, and especially from someone who himself does not understand who. So you have to dodge like a louse on the scallop.
Here's how it goes funny: it turns out, the Ukrainian authorities are not against holding a referendum on the issue of government. According to Oleksandr Turchynov, appointed by the Verkhovna Rada to the post of Acting President of Ukraine, such a referendum can be held simultaneously with the election of the head of state on May 25.
Hey, southeast! Did you want this? So here you are, the power goes forward. Here is a referendum, everything is in order, you can go home. Not?
"I am sure that in the course of such a referendum, a decision on which the parliament could take, the overwhelming majority of Ukrainians would support a single, unitary Ukraine," Turchinov said, speaking at a meeting of the conciliation commission of the Verkhovna Rada.
Like this. The Maidan roars "Ganba !!!", demands tougher measures to "terrorists", comrades twist their fingers at their temples, Donbass is building barricades, Petro Simonenko (God bless him) at meetings of the Parliament is almost obsitant.
Apparently, not a ride. You do not need to have the brain of Einstein to figure out that May 25 will vote ALL of Ukraine. So, the issues of federalization, which wish to be considered in the east, will be resolved by both the center and the west.
Amnesty maydaun from the "Right Sector" in Kiev or Lviv will decide the fate of Donetsk. What is it like? And after that, Mr. Turchinov believes that having "frightened" the people of Donbass with the counter-terrorist operation and the mountain of ultimatums, and then having vowed such an "honest" referendum, will he solve all the problems? Hmm ... clinic, however. Knit and prick, as my friend psychiatrist used to say.
Do not keep everyone dumber than yourself. You shouldn't wag like a pigtail, if you already got into that chair. It is impossible to curb the "national minority", speaking and thinking in Russian. Humble yourself. It is a minority, it is not such grind. It is clear that in modern Ukrainian textbooks
stories
Not a word about it, so who is to blame? Themselves to blame.
In general, the best thing for a person who is very reminiscent of a pig is simply to take it and suicide. In some exotic way, for example, by kissing a woman who had previously mowed a girl with a scythe. The outcome on 100% is lethal. Only in this way can such a nonentity add itself to the annals of new Ukrainian history.
All other methods are somewhat uncertain. Like honesty and fairness of proposed solutions to problems.