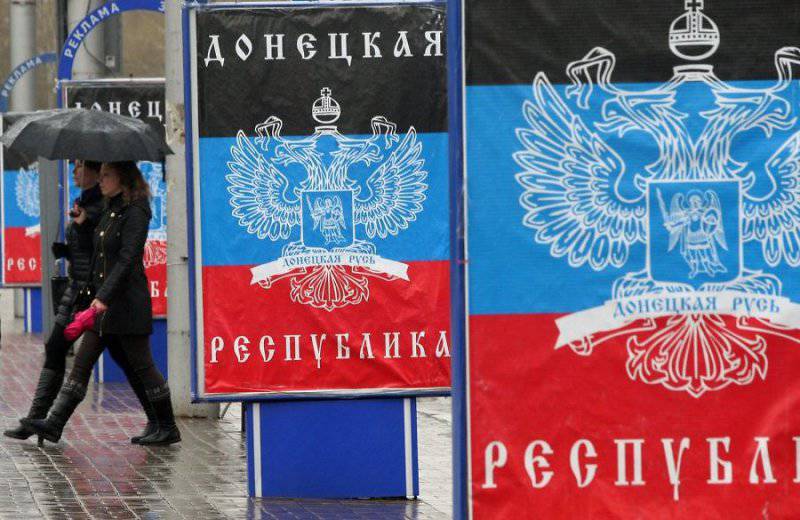 We stand on the edge of the abyss. Eyes covered with blood. There is a rumble in the ears. Hearts are full of hate and desire for revenge. We are ready to die for our one and only Truth. One more step and the dark abyss will swallow our souls.
We do not see this abyss. We are not allowed to stop and understand this. We are aggressively pushed into it. Stayed one step. It is a terrible cry, op, noise. Protect your land, your country, homeland, nation and the only true truth.
You learned about this present Truth from TV, the Internet, and textbooks. And he accepted it with all his heart. And you are ready to take this last step into the abyss. You speak Russian, you think Russian. But you are a real Ukrainian. You are a patriot. And you will defend your homeland - Ukraine.
Aggressors, separatists, terrorists have come to your land. They are not Ukrainians - they are Russian! White and black. Light and darkness. The enemy is indicated. Kill him! Or he will kill you!
Someone will be celebrating a victory very soon. But it will not be you and not me. We cannot have victory in this war. In the Civil War. Where a brother kills a brother, a father kills a son. And they are already rubbing their plump hands. Calculate profits and interest. After all, their long-standing plan is being implemented. And they can no longer hide their glee.
Ukrainians kill Russian. Re-read it again. It's a lie. This Russian kill Russian.
I appeal to the "Russian-speaking" Ukrainian - a patriot.
You speak Russian, you think Russian. And I will reveal to you the secret. You are Russian.
I do not take away from you Ukrainian culture, traditions, language, religion. You can be a Ukrainian, a Jew, a Greek, a Belarusian, a Tatar. But if you think in Russian, speak Russian, then you are first and foremost Russian. All these years you have been trying to erase this truth. Forced to forget her. You have been convinced that you are simply a "Russian-speaking" Ukrainian, and you cannot be Russian. And many believed ... and you yourself believed it.
You stole the Great
history
, they stole the Great Past, victories, feats, achievements, and stole the Great Motherland. Stole the future. Stole pride. And you agreed with this. Did not resist. So it was safer. So it was more comfortable. Over the past half century, a lot of lies and mud have been poured on the Russians. Russian accused of all the troubles of the world. Made to be ashamed of being Russian. It broke many. And they tried to forget who they were, so it was not so painful. Among them was You!
But you can still wake up. Peek into your soul. Understand who you really are. And take the liberty to be Russian again.
Russian is not a nationality ... Russian is faith. Belief in justice. Belief in a bright future. Belief in your Great Country and your Great People.
To be Russian is a heavy burden and an unbearable burden for ordinary nations. God rewarded them (someone would say that he had punished) with a keen sense of justice. They are given a unique power, they do not intuit a lie internally, intuitively. They again and again go to save this world, without demanding gratitude or permission. They simply do what they have to, despite all the hardships and losses. And they do not stop!
To be Russian is a feat!
If you have the courage to remember. Recall and understand that you are Russian. Then the true meaning will appear in your life. Unlimited power and energy will fill your soul. Calmness and understanding will come that the Great Country, the Great People are behind you. Folk - Winner, Folk - Creator. An indescribable feeling of delight will come ... delight and pride of being Russian.
What to do?
Go and fight for your life, for your great people. Return the future to yourself, your children and relatives. To regain a great homeland and pride. Only the reunion of the Great People and the revival of the Great Country will enable us all to be saved and survive. There are no other options. And all who go against the reunification of the Russians are the Enemy. Someone for stupidity and ignorance. Someone intentionally. They will try to make you forget again that you are Russian. You will be lied on the Internet and on TV. You will hear a lot of lies from those around you.
Don't let yourself be fooled again.
You are Russian and you are awake!
Help others to wake up. Wake up from a narcotic sleep of your relatives, friends, acquaintances. Help them remember who they really are.