The head of the SBU Nalyvaichenko was a CIA agent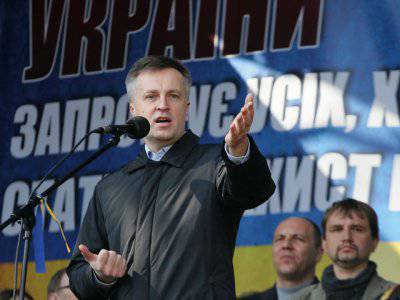 Valentyn Nalyvaichenko, appointed by the Verkhovna Rada Head of the Security Service of Ukraine, was recruited by the CIA. The statement about this on the TV channel "Russia 24" was made by the former head of the SBU Alexander Yakimenko.
Nalyvaychenko was recruited by the US Central Intelligence Agency at the time when he worked as the Consul General of the Ukrainian Embassy in Washington. Recruitment data was obtained by Yakimenko's subordinates during the investigation, which the SBU conducted together with the Ukrainian prosecutor's office.
Nalyvaichenko maintained contacts with American intelligence after he left the diplomatic service. In particular, in the period from 2006 to 2010 years, when Nalyvaichenko had once led the Security Service of Ukraine.
"The connection between Nalyvaichenko and other heads of law enforcement agencies of Ukraine with the CIA determines the great influence that American intelligence services currently have on events in the country," said Alexander Yakimenko.
Yakimenko noted that in the building of the Security Service of Ukraine in Kiev, one floor was transferred for the work of the CIA employees.
Alexander Yakimenko led the Security Service of Ukraine since January 2013. In February, 2014, he was persecuted by the new authorities and was forced to leave the territory of Ukraine. 10 April, the new Kiev authorities declared the ex-head of the Security Service on the wanted list: Yakimenko is accused of "excess of power or official authority, which caused grave consequences".
The US Central Intelligence Agency responded to the accusations of the exiled President of Ukraine Viktor Yanukovych. The politician told 13 on April that the decision on the military special operation in the south-east of the Republic of Kiev was made under the influence of the American intelligence chief John Brennan.
"Like other representatives of the US government, Brennan is convinced that only diplomatic methods are the only right way to resolve the conflict between Moscow and Kiev," said CIA spokesman Tod Ebitz.
However, Ebits declined to comment on Brennan's trip to Ukraine itself, and left unanswered the question of whether it had a place or not.