14 April. Ukraine. Sumy region. Village Dolgopolovka. In carrying out the transfer of military equipment into the reservoir, the TZM 9Т452 (transport and loading machine, included in the complex of the reactive salvo-fire system) landed. As a result of the incident, two servicemen were killed, another person (the system operator) received serious injuries.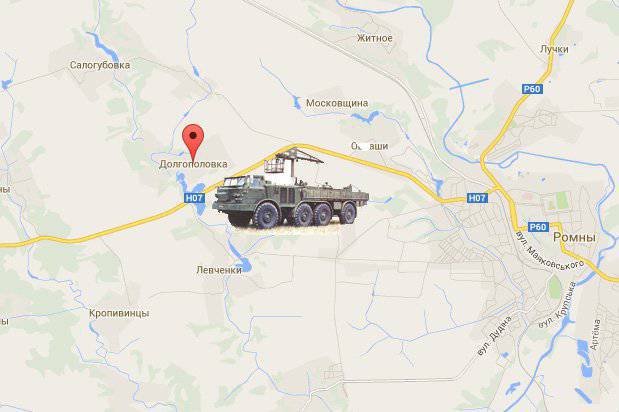 Local law enforcement agencies, commenting on what happened for publication
UNN
, they say that the car landed in the pond after moving off the bridge. According to the preliminary version, the serviceman who drove the vehicle lost control of the vehicle.
The TZM consisting of the chassis and the loading and unloading module can transport up to 16 charges. The lifting capacity of its crane is up to 300 kg. Maximum travel speed - 65 km / h. Maximum weight with RS is 20 tons. Crew - 3 person.