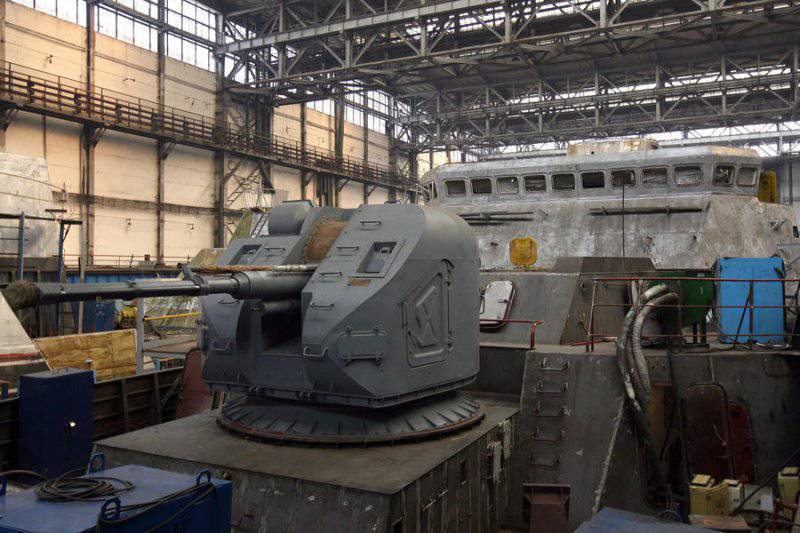 The Russian Defense Ministry intends to download the orders of 23 to the defense enterprises of Crimea, which mainly specialize in radio electronics. Applicants for the conclusion of contracts will have to go through licensing and re-registration procedures.
The Russian military has formed a list of enterprises of the military-industrial complex of the Crimea, which can be involved in the implementation of the state defense order of the Ministry of Defense of the Russian Federation, Kommersant reports. The list includes 23 enterprises. Most of them work in the field of electronics.
"This was done in order to fulfill the instructions of President Vladimir Putin, the process is supervised by Deputy Minister of Armaments Yuri Borisov. Now proposals are being developed for the rational use of enterprises, "a source in the ministry's office told the publication.
More than 85% of the production capacity of the defense industry of Crimea is concentrated in Sevastopol and Theodosia. "We will start planning the loading of enterprises after passing through all formal procedures, such as licensing and re-registration," said Yury Borisov.
According to the publication, among all enterprises of the Crimea, ten deal with issues of the radio-electronic industry. They produce rescue and navigation equipment, sensors, as well as a number of other types of equipment. Six enterprises are engaged in shipbuilding. Among them are the Sevastopol Marine Plant and the central design bureau Chernomorets. There are also several businesses working for
Aviation
.
For the first time, Defense Minister Sergei Shoigu announced his intention to load the industry of the peninsula with a state defense order on April 4 at an unscheduled board meeting of the department, noting the importance of "effective utilization of the production and technological potential of the defense industry of Crimea".
"We must be prepared for the fact that it will not be limited to just loading enterprises, since many of the Crimean enterprises have a production base that is significantly outdated," said Konstantin Makienko, an expert at the Center for Analysis of Strategies and Technologies. He is confident that investment in the modernization of factory capacity will be required.