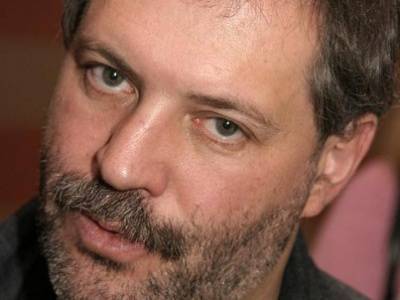 I am compelled to use the most accessible resource for me to bring valuable information to the widest public: Yesterday the CIA director Mr. Brenner visited Kiev, who convinced the Ukrainian leadership that insurgents and seizures of buildings in the East of Ukraine were not regular units of the Russian army or irregular units, not special forces of the Russian army, but ordinary rebels - veterans and pensioners of the armed forces for the most part. And, thus, stimulated the junta to the beginning of the power special operation.
At the disposal of the leadership of the operation to suppress the rebel movement in the Southeast, the forces of the private military company Greystone were provided, which over the past day were engaged in seizing police stations loyal to the local population, blocking
weapons
rooms and took out weapons. So the "black men", which were observed in large numbers by police in eastern Ukraine in various settlements, are Greystone, these are American mercenaries.
And already today Mr. Biden arrived in Kiev to carry out a political cover for these actions.
As for the real events of the punitive special operation, at the moment all the attacks on the approaches to the city of Slavyansk, where the most active phase of the operation is taking place, are repulsed. There are serious losses among the officers of the special forces units, the Ministry of Internal Affairs and the National Guard, who were thrown there. In particular, the newly appointed chapter of the so-called killed or wounded, according to other information. anti-terrorism center, the head of the anti-terrorism center appointed by the current Ukrainian authorities. There are civilian casualties due to indiscriminate firing of punishers; there are no casualties among rebels.
The comment of all this is short. As during the Georgian conflict, the United States openly acts as a combatant, that is, a participant in hostilities with one of the parties. I think that if everything ends the way it should end, then Russia, as in the previous case, will have enough restraint and nobility not to stick them, not to poke this offensive and annoying truth for them.