According to the portal "rpdefense.over-blog.com", almost 72 years after the Japanese mini-submarine attack on Sydney Harbor, which killed 21 people, Australia can acquire Japanese nuclear-powered submarines as part of a submarine replacement program
fleet
$ 30 billion worth
Possible access to Japanese technology and even the so-called "purchase of finished goods" was on the high-level negotiation agenda between Australian Prime Minister Tony Abbott and high-ranking Japanese officials.
Abbott's talks continued the secret visit to Japan in February of 2014, Australia's largest defense procurement specialist and head of the United Nations Organization for Military Equipment Warren King, who began negotiations with the Japanese Ministry of Defense on the possible purchase of Japanese non-nuclear submarines of the Soryu type.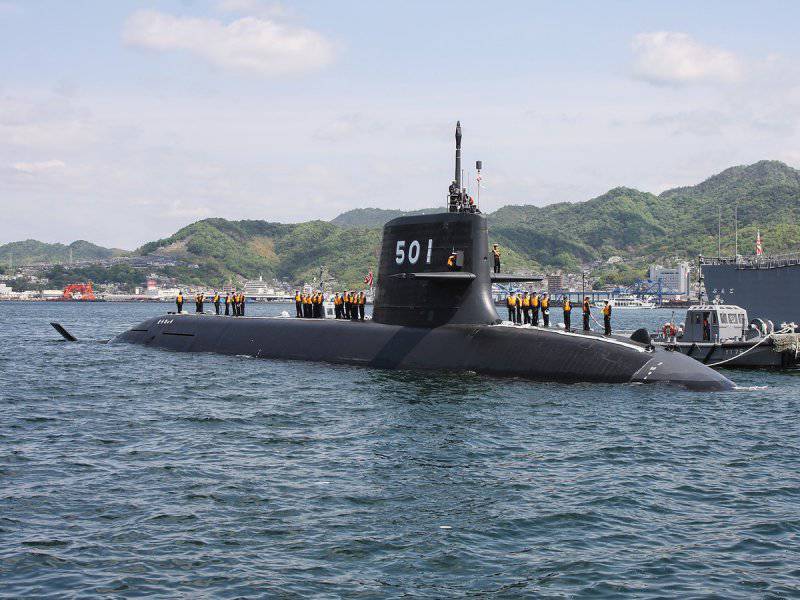 Non-nuclear SS 501 Soryu Japanese Navy submarine (c) kure-news
Australian Defense Minister David Johnston also met with Japanese officials to discuss the issue of submarines, and senior officers of the Australian fleet even visited Japanese boats to familiarize themselves with technologies, in particular, the Swedish air-independent power plant based on Stirling engines. When asked what part of the Japanese submarine could be included in the Australian project, a high-ranking government source said: "any". And to the question whether this implies buying a ready-made Japanese submarine, a vague "yes" was received.
At a conference devoted to submarines, which will be held in Canberra on April 9, Senator Johnston (Johnston) will say to representatives of the military-industrial complex and the Department of Defense that "all proposals have been withdrawn" when it comes to options for the future Australian submarine fleet. He will also dispel the myth that Australia needs 12 submarines, and will report that the government is not a labor exchange for local shipbuilders. This means that ASC will have to prove its competencies as a competitive and experienced shipyard. Japanese officials visited the ASC shipyard in Port Adelaide, where all six diesel-electric submarines of the Australian fleet of the Collins type were being built.
Japanese submarines cost about 600 million dollars each, or less than half of the cost of a counterpart of Australian production. Soryu boats with an 4200 tonne underwater displacement would be an ideal substitute for aging Collins boats with a displacement 3400 ton.
It is believed that Japanese technology can be used to extend the resource of Collins-type submarines for the period up to the 2020 year. Senator Johnston will also encourage the Department of Defense to take more rapid action so that the decision on the SP can be made by March 2015. He will also note that it took Singapore the entire 10 months to go from the idea to the decision to purchase new submarines.