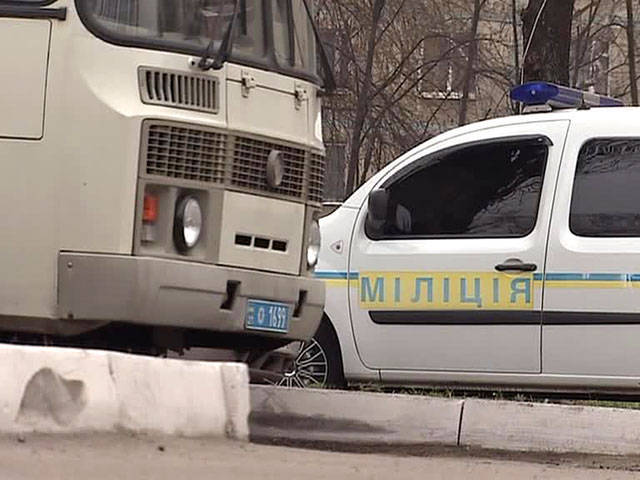 In eastern Ukraine, in the city of Slavyansk, where the country's Interior Ministry conducted a special operation against supporters of federalization, they shot a car with people. Two people died in the car, another in serious condition was taken to hospital.
It was also reported that a journalistic ID was found in the cabin. Later, information appeared that the document allegedly belongs to VGTRK employee Andrey Meshcheryakov. At some point, says Vesti FM radio officer Sergei Arsenichev, data began to come in that the correspondent even died in hospital.
But then it turned out that this is a provocation. Have all this
stories
turned out to be the next roots. In fact, Andrey Meshcheryakov was in Donetsk a month ago. He tried to enter there as an employee of the All-Russian State Television and Radio Broadcasting Company in order to carry out his direct activities. Andrei is a TV company director.
He was not allowed to go to Donetsk, he was interrogated by officers of the Security Service of Ukraine. And at the airport at the time of interrogation his identity was taken from him. There is every reason to believe that a copy of the certificate was made. And now this copy was thrown into this car in order to carry out a provocation and accuse the defense of Slavyansk of having shot a Russian journalist. In fact, Andrei Meshcheryakov is now in Moscow, he is alive, well and unharmed.