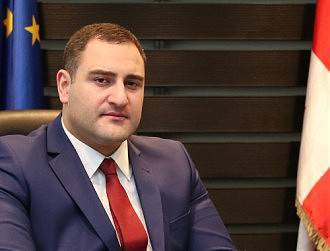 Georgian Interior Minister Alexander Chikaidze said that, according to him, an attempt could soon be made to destabilize the situation in the country in order to change the government.
According to A. Chikaidze, recently the former president of Georgia Mikhail Saakashvili "voiced the idea of ​​organizing local Euromaidan in the country. "We have information that this idea is being considered inside the former ruling United National Movement party," the minister said.
"Certain forces in Georgia, with the support of a number of local non-governmental organizations, will try to take people to the streets, create chaos, they themselves intend to open fire on the participants of these actions, and then blame the authorities for this," he said.
According to A. Chikaidze, "they have already brought activists of the Ukrainian Euromaidan to Georgia, these forces are conducting training and preparation for the implementation of their plans." "There is information that supporters of this idea have already bought tires that will set fire to the action," he said.
"But the authorities and the public of Georgia will not allow destabilization of the situation in the country, all measures stipulated by the laws to prevent unrest will be taken," the head of the Ministry of Internal Affairs assured.
According to the minister, such a scenario is planned to be implemented after the elections to local governments. "Although it is possible that these forces will try to check the soil before the elections," concluded A. Chikaidze.