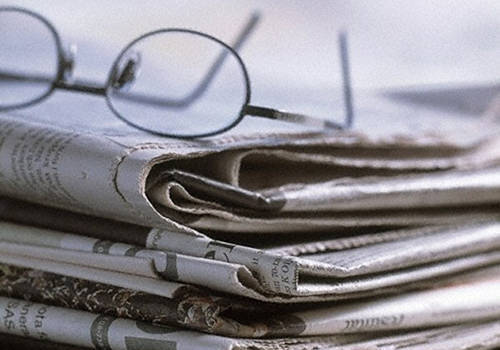 I watch and read everything. And Kiselev, and Schuster, and our liberals, and the Ukrainian media, and Ukrainians communicate ...
The brain from all this periodically boils, but I know perfectly well that I need to see the whole picture in order to track what is happening in the information field. Despite the fact that in 90 percent of cases it happens - complete thrash and waste, I need it. It is to ensure that the aberrations of perception were minimal.
So, every day I pump huge thrash flows through my brain, trying to isolate rational grain from it. It is rather senseless to tell me that I do not understand, do not possess information, and I have Kiselev's brain.
I know the information much better than the vast majority of my interlocutors. I checked almost every popular misinformation that I was shoved under the nose during the dialogue. As Ukrainian, which they repeat with ecstasy, and domestic, which they throw at me with counterargument: "Look, what you believe."
This is very funny, because I certainly don't believe in anything like that. And they are fighting not with me, but with the abstract "collective Kiselev", which actually does not exist. And they are fighting not as free-thinking intellectuals, but as ordinary goblins, stupidly repeating the stamps of the Ukrainian agitprop saying "how everything is in reality."
But the victim of propaganda, of course, here I am. But what about? Because it is also one of the stamps of the Ukrainian agitprop: we have here accomplished the free democratic people's etosamoe, and they have totalitarian Putin there and they are incapable. This is terrible, actually.
This is exactly what ruins our liberal opposition not for the first year, and now it is decimated the Ukrainians by the hundreds. The belief in their own "chosenness" and "exclusivity" and in superiority over the default opponent. There are smart intelligent people here, there is a stupid trampled-over by propaganda. Why? Yes, because they think differently from us. And, still there are paid propagandists. This bloody Putin for comments gives bloody oil tubes. I, probably, the second. For this post I have already transferred the 85 bloody oil tubes to a bloody card.
There are two problems here. One is humanitarian. It lies in exactly the same thing as the problem of the "fascists of Schrödinger": people take xenophobia as a matter of course, and do not see xenophobia in it.
This is not xenophobia, we are Katsap's enemies, who dream to kill all Ukrainians and become stupid from the TV, everything, everything is universal, how can such people be treated humanly? It's not even people already, it's some kind of creature, it is necessary to kill creatures! Where is xenophobia? There is no xenophobia, you what! We are fighting for our freedom with independence and the greatness of the Ukrainian nation! * brass band playing "Nesya Galya Voda", cries "Glory to Ukraine!" *
You know, actually scary. That is not for garbage. To see how people are massively rolling into this is all under the balalaika that they have made a civilized democratic choice. And also begins to get involved in the favorite sport of Soviet citizens of the 37 model of the year "artistic knock at the special services" to the cries of victory over the totalitarian scoop inside themselves. The oppressive feeling of mass psychosis.
The second problem, in fact, is purely national Ukrainian.
Have you, catties, anyone told you how dangerous it is to underestimate the enemy?
If you are naturally gathered with us to fight, fight to the victorious and with pitchforks at the ready to defend your independence (although we say in unison to you that this is not a damn thing for anyone, but you have gathered - let us proceed from your ideas of reality).
Well, if gathered - arrogant, dismissive and overly smug attitude towards the enemy does not lead to good.
Your Captain Obvious
Alas, you there, it seems, none of the brave warriors with the "Russian invaders" do not understand. Up to your acting authorities. For some reason, by default, they believed that the South-East would sit, not pitukat and eat what they give. Until now, they cannot move away from shock, judging by their reactions. And if you do not cease to treat those who disagree with you, as suckers and chmoshnik, shock therapy awaits you more than once.
By the way, I really like all these stories about how gloomy cattle there is in the South-East, doukreplennoe even more gloomy and more cattle from Russia. Found an argument, too, to me. I have this cattle - complete three neighboring houses, I go with them to the same shops and I go by some buses. And I talked with this cattle more than once, yeah.
Following the results of such a rich life experience, I can say that I have not found anything in these people that would allow one to doubt their belonging to homo sapiens. So if you think that their "bydlyost '" is a reason not to reckon with their opinion and defeat their rights, as well as to insult and humiliate, you are still stupid xenophobes, not civilized democrats.