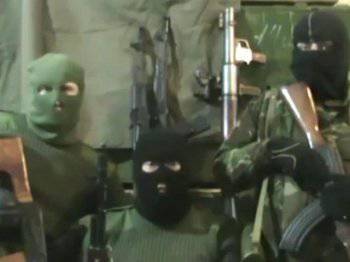 Residents of Mariupol after the rally for the creation of the Donetsk Republic occupied the city council, reports the site of the city of Mariupol "0629". Before that, about a thousand. people held a rally in support of the creation of the Donetsk Republic. "From the side of Lenin Avenue, unidentified people in masks smashed the glass doors of the City Hall and broke through into the room. First of all, they removed the flags of Ukraine from the flagpoles and set the flag of Donetsk region, the red flag and the so-called flag of the Donetsk Republic," the website reports.
According to the site, a barricade has now grown in front of the entrance to the city council building - men in masks tore down paving tiles, hangers and other furniture were taken out of the mayor's offices, and buses and boards were brought from nearby yards. "Those who do not participate in the construction, chant" Slavyansk, we are with you "," Referendum ".
Police asking people to disperse.
On the eve, supporters of the federalization of Ukraine took control of administrative buildings and police buildings in four cities in the Donetsk region - Slavyansk, Krasny Liman, Kramatorsk and Druzhkovka. Over Slyavyansky helicopters are now patrolling, whose membership is difficult to determine. Thick, black smoke rises above the city — tires that are piled near the barricades erected near the administrative buildings are burning.