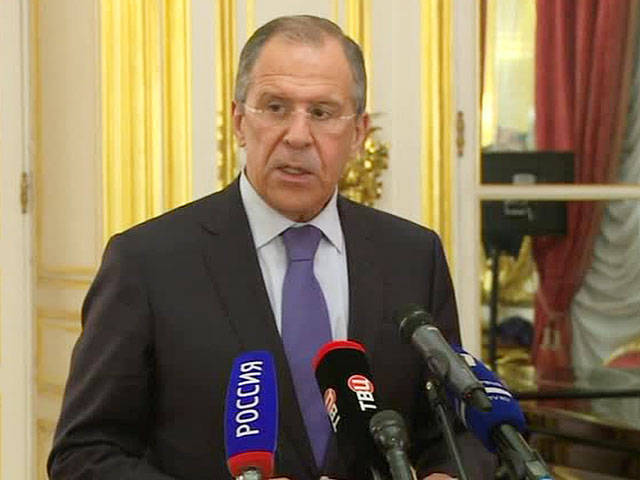 Russian Foreign Minister Sergei Lavrov talked on the phone with US Secretary of State John Kerry, the Russia 24 TV channel reported.
Kerry argued that the protests in the southeast are the result of incitement and almost direct intervention by Russia. To this Lavrov said that the reason for the crisis in Ukraine was that Kiev ignored the legitimate needs and interests of the Russian and Russian-speaking population.
Lavrov also warned Kerry that the prospect of further cooperation on the Ukrainian issue could be undermined. This will happen if Kiev uses force against the south-east. The diplomat stressed that the meeting of the Quartet on the Ukrainian crisis, which should be held in the format of Moscow-Kiev-Brussels-Washington, would also be in jeopardy.