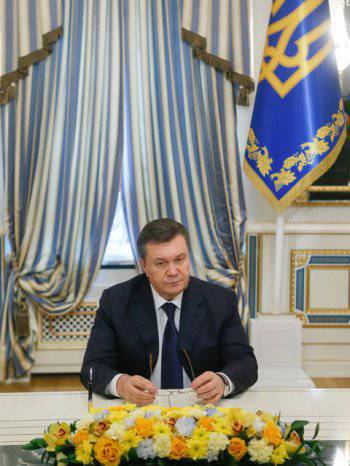 There are no grounds for the extradition of Ukrainian President Viktor Yanukovych from Russia to Ukraine. This was stated to journalists by the Prosecutor General of the Russian Federation Yuri Chaika in Simferopol.
"Yanukovych is a legitimate president, and there are no grounds for his extradition," the General Prosecutor of ITAR-TASS quotes. "He did not commit any crimes. There are questions to the new Ukrainian government. They came to power illegally, as a result of an armed coup".
In addition, Chaika said that the Prosecutor General's Office of Russia had sent an order to Interpol to an international search and arrest the leader of the Ukrainian "Right Sector", Dmitry Yarosh. "We sent an order to the Interbank National Central Bureau of Interpol, the Ministry of Internal Affairs of Russia to announce Dmitry Yarosh to the international wanted list and arrest him," the Prosecutor General quoted Interfax.
According to the results of the investigation of the "case of snipers", the Ukrainian security forces accused Yanukovich, as well as the former leadership of the SBU, the Interior Ministry and the special forces "Berkut" fighters, in their involvement in the Maidan killings.