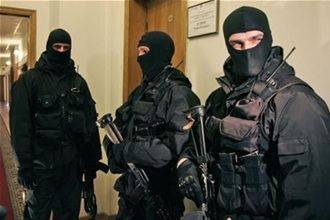 The leaders of the Ukrainian special forces "Alpha" refused to carry out orders of the city authorities to storm the administrative buildings in Donetsk and Lugansk. This was reported 11 April local media.
"We will work exclusively within the framework of the law. Our units are created to free hostages and fight terrorism," they cite the words of one of the leaders of Alpha.
According to the publications, the officers announced a corresponding decision at the security and law enforcement meetings in Donetsk and Lugansk in response to the demands of the country's first deputy prime minister Vitaly Yarema, previously appointed by the Verkhovna Rada, and Acting Secretary of the National Security and Defense Council (NSDC) Andrei Parubiy.
Meanwhile, protesters continue to hold the regional state administration building in Donetsk and the Security Service of Ukraine in Lugansk, ITAR-TASS reported.
11 April at noon Moscow time expired ultimatum, which the head of the Ministry of Internal Affairs of Ukraine presented to the protesters in the south-east of the country. Last Wednesday Avakov promised to solve the situation in 48 hours in the Luhansk, Kharkiv and Donetsk regions either by negotiations or by force.
In the afternoon it became known that at a meeting with the administrative and business asset of the Donetsk region, Prime Minister of Ukraine Arseniy Yatsenyuk spoke for the Verkhovna Rada to adopt a law on a local referendum.