The less Americans are aware of the situation in Ukraine, the more they want to send troops there. This conclusion was reached by the leader of the humorous program The Colbert Report on the TV channel Comedy Central. He noted that only every sixth American was able to find Ukraine on the world map. But many "found" it in Greenland, in Africa and even in the USA.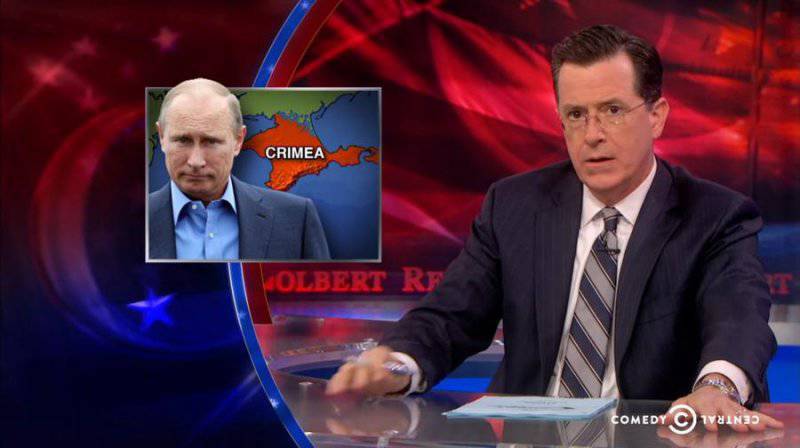 "Citizens! Three weeks have passed since Vladimir Putin annexed the Crimea. And President Obama still refuses to intervene. Guys, we have to invade there before Putin's army of slaves conquers all of Europe on the way to Västerås, "the moderator told the audience.
"Now you can tell me:" Stephen, the United States has no legitimate interests there, because, according to a recent survey by The Washington Post, only one out of six Americans can find Ukraine on the map. But the same poll showed that the less Americans are aware of the location of Ukraine, the more they want the United States to intervene in the situation, "the moderator continued.
According to InoTV, the presenter further made a frank confession: "What is not clear to you? This is America! We do not need to know where any country is located in order to send troops there. Yes! Bang Bang! Maybe then you want to still look on Google map, where this country. But already after the order was given. "
"In general, bravo, the American people. It is good to know that the less you know about the crisis in Ukraine, the more you want to send the military there. And I, for my part, will continue not to cover this situation in any way, "concluded the facilitator.