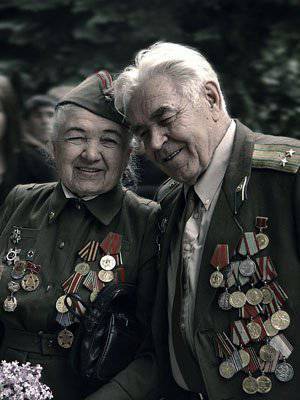 Start 90's. Latvia, Riga, 2 grade school. On the TV show some shooting shadows at the TV tower. Talk about secession. The collapse of the USSR. A pale grandfather, a real communist - a man who has never been more honest than ever - convulsively squeezes the handle of a chair with whitened fingers and does not part with cigarettes ...
Many years later. IT industry, a lot of projects, work breakdowns, calls, comments and the desire of everyone to win and earn everything. There is a goal, there are means and opportunities, there is someone to be equal with - what could be better? ..
Ukraine, Maidan 2004, joyful waving orange ribbons, "Yushchenko - SO!" And a great disappointment after.
And thoughts began to come. Probably, it all started with a vague feeling that you were robbed, and only now you begin to notice it. It became interesting: why are we so vehemently shouting slogans in squares, whose roots go into the shadows beyond the borders of the country? Why part of our
stories
and life has suddenly become a taboo, and even in the circle of close friends the topic of the past, the USSR, causes frivolous smiles and embarrassment? How is it that we are ashamed of the Great History of our Country?
And interest began to come. Interest in the people who lived then and created that country, to their actions and understanding of themselves in the world. To their life, thoughts, aspirations.
I was amazed. We all probably heard more than once how people are said to be "not the same." But what does "not those" mean? Did you drink the wrong water, did you eat the wrong bread, or did you drive in the wrong cars? Why are we ashamed of them? ..
Maybe for the fact that "not those" were simply not us? Primitive consumers! "Not the one" tells how 15 spent years going by the geologist across all of Siberia, looking for deposits with Faith in his Case, to the Country, and you sit side by side, hung with the attributes of "success" and feel ... deprived?
The analogy was asked for itself. We, as aborigines living in the world themselves, received with smiles and delight the ships of democracy with the glittering beads of the civilization of the West. WITH
there
values. And it doesn't matter that for us they were empty inside, but they glittered much brighter than ours! We voluntarily exchanged material for material!
I am from the last Soviet generation, the beginning of the 1980's. Generations of those who, at least vaguely, had time to remember that special feeling of communion with a common Idea and the desire to live not only for their own sake. This we have successfully taught to be ashamed of their stories. And if the Idea does not appear again, then those who are after us will be taught to hate their History.