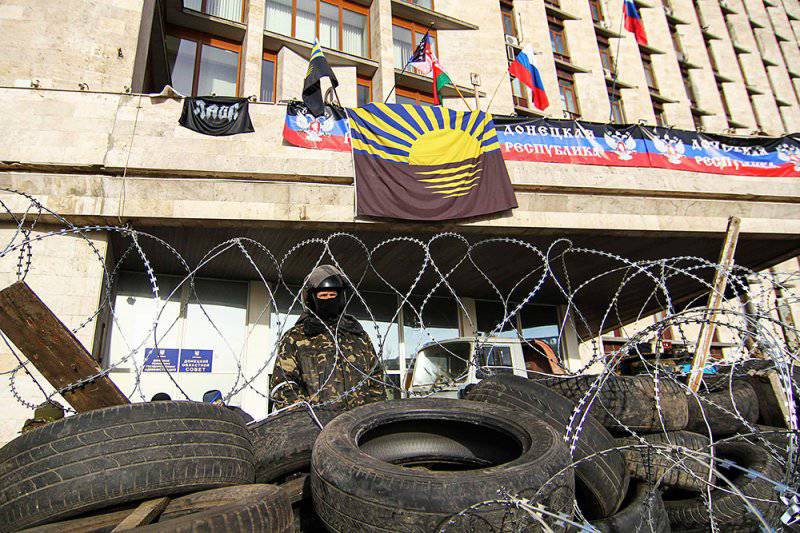 The growing discontent of the South-East of Ukraine is a slow, but positive phenomenon. I would like to draw attention to the widespread view that the forces leading the protest today "on the front lines" formulated their demands with some inexplicable difficulties. Perhaps the point is the temporary separation of the leading forces. But today I would like to emphasize one important feature that is present in one form or another in the tone of all the demands of different groups of the Southeast. Namely - almost all of them refer to the "de facto" authorities in Kiev. But the very existence of the subject of the appeal already makes the group that seized power almost real power.
So are people in Kiev the power of Ukraine? By all indications - no. Of course, we have to talk with them, as they really represent some part of today's Ukraine. But this is not power, but power seized. That is how they should be addressed. After Yanukovych's treachery, the balance in the Verkhovna Rada (BP), which was legal (maybe not moral, but legal), was finally broken. Addressing BP either in statements or manifestos means recognizing that BP is the current temporarily legal part of the state apparatus!
The danger of this status is obvious. If local people turn to "the authorities," then the "authorities" are also entitled to their imperious opinion. And she - this power - behaves exactly like this today.
In times of coups, legislative functions should automatically pass into the hands of local people. The litmus test of democracy or the level of preparedness for democracy is precisely how the representatives of local authorities, endowed with such functions by the people in their places of residence, will come to an agreement with themselves. How they will modify the constitution. And what forms of further leadership of the country will they choose?
In the light of the above, the Southeast should stop turning to the Kiev group as real power. Representatives of the people on the ground today have (or should have) exactly the same status in terms of political decisions.
Having explained their position to the people, local groups should clearly and clearly explain this position to former representatives of the executing agencies - the police, troops, prosecutors and security forces, mayors and city administrations of all sizes.
This must be done long before the elections, which the junta has appointed for May. And if this does not work out, the elections should be actively (!) Ignored in all regions where they disagree with the appropriation of power by the group in Kiev.