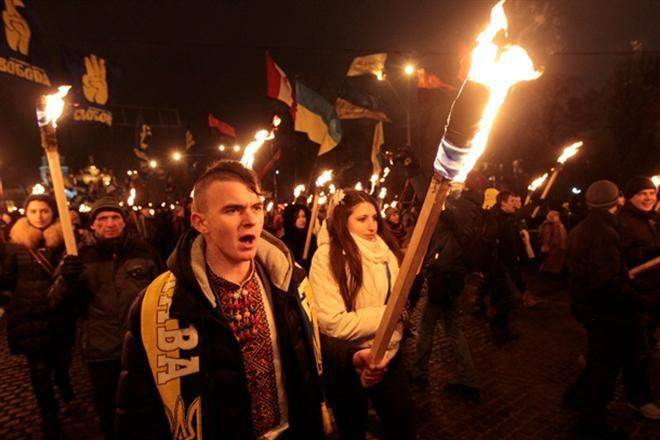 Neo-Nazi thugs brutally beat a girl in one of Lviv's restaurants because she spoke Russian.
From the injuries she died.
This was announced by Chairman of the State Council of the Republic of Crimea Vladimir Konstantinov. According to him, the dead girl was the daughter of his acquaintances.
"Friends called on my phone whose daughter in Lviv was brutally beaten to death in a restaurant for speaking Russian. The body of the girl does not give native. They are told: "If you say a word, we will not even give you the body." These are the things that happen in real life, "said Konstantinov.
The head of the State Council of Crimea also stressed that the Crimea will help residents of the south-east of Ukraine in their quest to fight for their rights and their future.
"We can't stop. We need to protect our compatriots, wherever they are and under whatever pressure they come under, "he stressed.