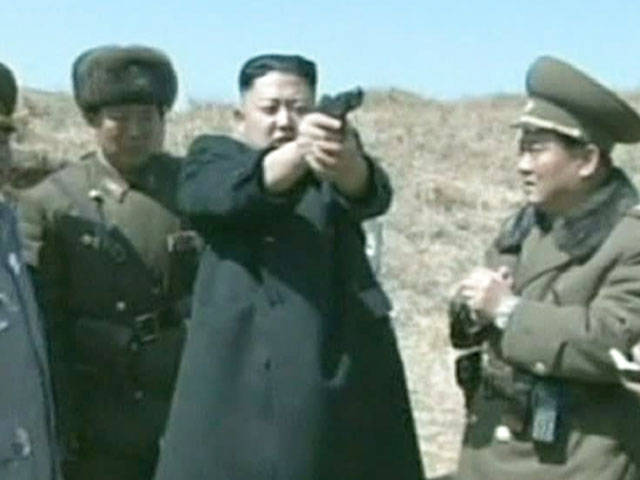 Creepy
news
come from the DPRK. The leader of the most closed country in the world, Kim Jong-eun, burned the Minister of Public Security O Son Hon from a flamethrower. The official was guilty of being close to the uncle of the head of state, Chan Song Taku, whom he executed last winter, the Daily Mail reports.
The unfortunate official was declared an enemy of the state and sentenced to execution by the court. According to Kim Jong-un, Oh Son Hong turned the ministry under his control into personal protection and concealed flagrant cases of high-level corruption. The leader of the DPRK preferred to deal personally with the traitor.
Shortly after the execution of the enemy, the head of state dismissed the Ministry of Public Security. Uncle Kim Jong-un, because of the work with which Oh Son Hon had to accept death, was considered the second person in the state. Last December, Kim Jong-un accused him of attempting a coup d'état. Having destroyed the once close person, the head of state began to destroy all his blood relatives. Only the wife of Song Son Thaq managed to escape. Soon it became known that Kim Jong-un plans to deal with the entire surrounding environment of the late uncle. And this is almost a 200 man.
Earlier it was reported that Kim Jong Un conducted a "personnel sweep," during which 11 high-ranking officials were shot. It was the second wave of repression against the former colleagues of the late uncle of the head of state. According to foreign journalists, at the moment the leader of the DPRK is preparing for the third stage of the stripping.