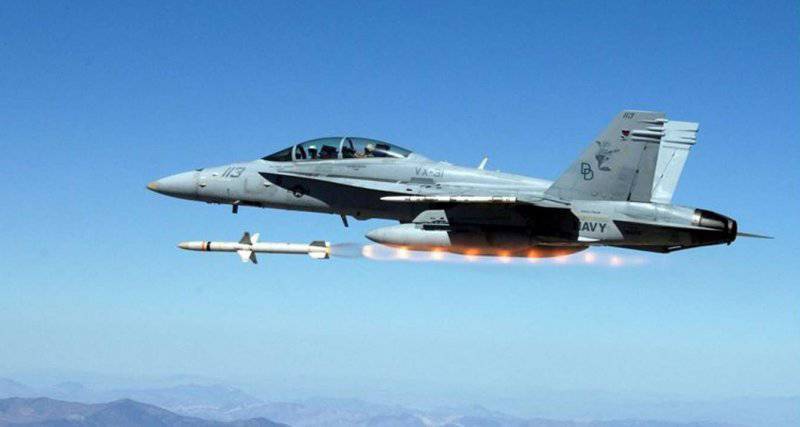 The AARGM rocket is currently deployed on several theater and is in service fleet and the US Marine Corps. AARGM's initial operational alert was determined in July 2012, and a full-scale production contract was signed in August 2012. AARGM is a joint program of the US Navy and Italian Air Force, in which the fleet is responsible for the entire program. AARGM is currently installed on American FA-18C / D HORNET aircraft and is undergoing an integration process for installation on the American fleet EA-18G GROWLER and FA-18 E / F Super HORNET, as well as TORNADO ECR aircraft of the Italian Air Force. The missile is also compatible with F-35, EA-6B, allied FA-18 and all F-16 fighters
The US Navy issued to ATK, famous for its artillery systems, high-precision weapons and rocket engines, a contract worth 102,4 million dollars for the second stage of the full-scale production of Advanced Anti-Radiation Guided Missile AARGM. The contract provides for the production of AARGM and static training missiles CATM (Captive Air Training Missile) for the US Navy and the Italian Air Force, as well as CATM for the Australian Air Force.
AARGM is a supersonic, tactical air-launched missile, which is an upgrade of the existing AGM-88 HARM rocket with advanced enemy anti-aircraft weapons destruction capabilities. AARGM is the most advanced rocket system, allowing pilots in the cockpit to receive real-time complete information on modern means of enemy air defense. The missile is capable of rapidly destroying traditional and advanced land and sea anti-aircraft complexes, as well as non-radar, time-critical targets.
"The second contract is notable not only for the number of missiles to be manufactured and delivered, but also for the fact that this means the beginning of AARGM's deliveries to foreign customers in accordance with the sales program
weapons
and military equipment to foreign countries, "said Bill Casting, vice president of electronic systems at ATK. "We are proud to help render these crucial combat capabilities and plan to continue supplying AARGM missiles to the US Navy and our allies in accordance with the contract schedule."
"The AARGM rocket is capable of performing difficult tasks from several platforms, providing our military with advanced and unique capabilities," said Mike Kan, president of the ATK Defense Group. "The accuracy and reliability of AARGM is the basis of our mission, which is to deliver precision weapons to our customers." The Australian Air Force submitted to the US government the so-called Letter of proposals and the adoption of proposals for the first purchase of new missiles. CATM training missiles will be used for combat training after the Australians receive EA-18G GROWLER aircraft. In accordance with the contract, the production of these missiles for the Italian Air Force as part of the joint US-Italian program continues.
Description of AARGM anti-radar missile with my subtitles