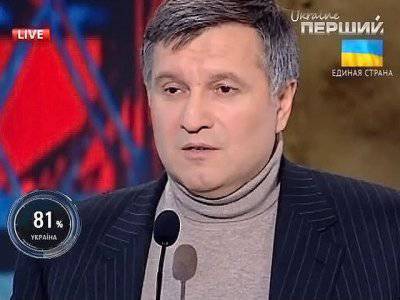 The situation in the east of Ukraine, where the federalization supporters 'shares have been taking place since April 6, will be settled within 48 hours. This was stated today by Interior Minister Arsen Avakov.
According to him, law enforcement agencies have two options for resolving the situation in the Donetsk, Kharkiv and Luhansk regions - a negotiation process and forceful intervention, reports the Russia 24 channel.
"I think that the resolution of this crisis will be found in the next 48 hours: the anti-terrorist operation regime in all three areas has not been canceled, and at any time we can carry out all the planned actions," he said.
Last night, dozens of protesters remained in the central square of Kharkov. People demanded a referendum on federalization and the release of activists who were detained the day before in the building of the regional administration.
Representatives of Antimaydan are still in the building of the Lugansk State Security Service of Ukraine. Activists confirmed that last night negotiations were held between the protesters and government officials. According to the representative of the headquarters Antimaydana, negotiations are held constructively, now managed to agree on the suspension of the assault on the building.
In Donetsk, supporters of the federalization of Ukraine form a provisional government. Donbass was the first among the Ukrainian regions to proclaim itself a sovereign republic. Protesters hold the regional administration building and declare that they will stand to the end.