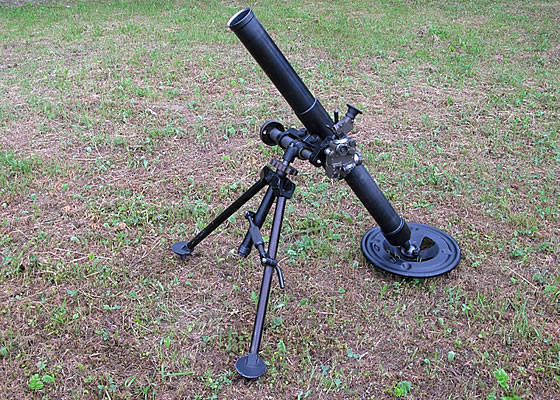 The Inspectorate of Weapons of the Ministry of Defense and Defense of Poland signed a contract with the Tarnow Mechanical Plant (Zaklady Mechaniczne Tarnow - ZMT) for the supply of 108 new 60-mm mortar LM-60D "Pluton" to the Armed Forces of the country.
According to Altair, the cost of the signed agreement was 6,935 million zlotys (8,028 million zlotys with VAT - 1,92 million dollars). The cost of one complete set of LM-60D mortars in accordance with the current long-term contract is 64,2 thousand PLN (74,3 thousand PLN including VAT).
The contract was signed within the framework of the provisions of the "Draft plan for the technical modernization of the Polish Armed Forces for 2014-2015" and "The Plan for the technical modernization of the Polish Armed Forces for 2013-2022."
As noted in the RPA MNO, the purchase of other mortars would not allow their compatibility with the 60 mm caliber ammunition used in the Polish army.
ZMT is expected to supply LM-27D mortars annually on 60 during 2014-2017.
From 2002, the Land Forces of Poland received 268 mortars LM-60D, incl. 133 units over the last 6 years: 25 units in 2008 year, 14 units in 2009 year, 27 units in 2010 year, 13 units in 2011 year, 27 units in 2012 year and 27 units in 2013 year.
Ammunition for mortars supplied by the company "Dezamet" (Zaklady Mechaniczne Dezamet). The list of proposals includes fragmentation mines O-LM60, smoke D-LM60, lighting S-LM60 and S-LM60-IR.
Production for the Polish Armed Forces of the mortar LM-60 began in the first half of the 1990-ies. according to the results of the tender, in which Polish companies "Khut Staleva Volya" and OBRSM Tarnov also participated (today it is included in ZMT).
The mortar was developed in three versions: LM-60D (amphibious), LM-60K (for MTR) and LM-60KC (for MTR with a composite barrel). The latest version was performed with just a few prototypes and was not mass-produced. A small amount of mortar version LM-60K entered service with the SSO units.
It is planned that in the near future negotiations will also be completed with ZMT and a contract will be signed for the supply of the next batch of Bor sniper rifles.