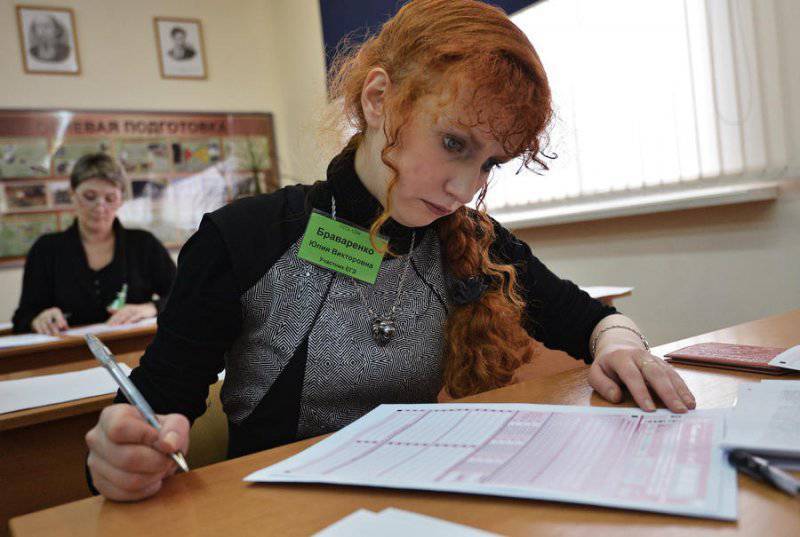 The structure of the Unified State Examination (USE) will again undergo changes. From next year, schoolchildren will not be able to choose one of the four answer choices in block "A".
"We plan to phase out part A of the Unified State Exam assignments from all options in all subjects," Minister of Education and Science Dmitry Livanov told the Izvestia newspaper.
In addition, it is planned to introduce an oral exam in all humanitarian subjects and to transfer the state examination from a written form to a fully electronic format.
"We also plan to introduce the oral part in the USE. At first it will be a foreign language, and then this technology will be tested on all humanitarian subjects -
stories
, literature, and so on, "said Livanov. According to him, electronic exam technologies will also be developed. At first, only computer examinations on computer science will be taken on a computer, but after testing, we will extend this practice to other subjects.
According to the minister, all final changes will be prepared no later than August of this year, so that the new USE 1 of the year will be known from 2015 September.
Recall that now schoolchildren after 11 class pass two compulsory exam exams - in Russian and mathematics. Failure at least in one subject for a year deprives the graduate of the opportunity to enter a university, although the unified state examination in mathematics is taken mainly in technical schools. In early February, Moscow City Duma deputies put forward the initiative to cancel math as a mandatory exam, but the Ministry of Education and Science did not support this idea.