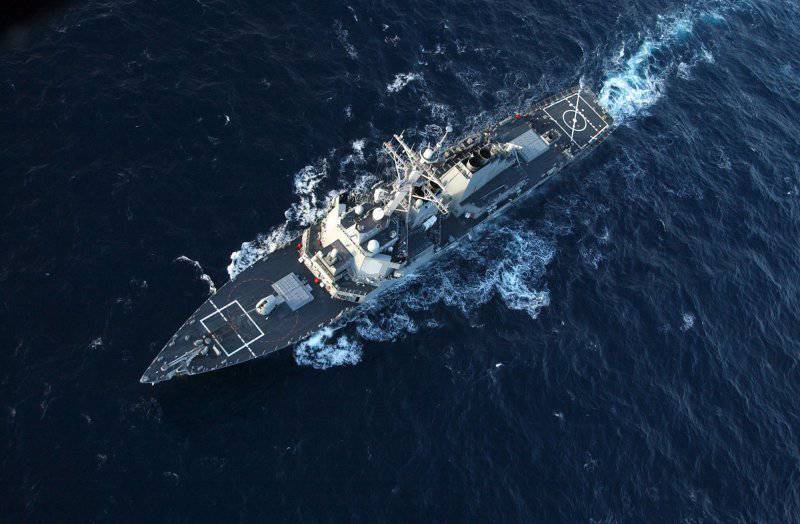 Another US Navy ship, the Donald Cook missile cruiser, in addition to the Truxtun destroyer on duty in the waters, will be sent to the Black Sea within a week. This was stated by Assistant Secretary of Defense for International Security Affairs Derek Chollet at a hearing on the Armed Forces Committee of the US House of Representatives.
The official said that demonstrating to the other NATO member countries the US commitment to maintaining regional security is a crucial element of the current American strategy. "This includes an increase in the time spent by the Truxtun Navy ship in the Black Sea for conducting exercises with Romanian and Bulgarian forces," ITAR-TASS quoted Chollet. "We will also send another ship to the Black Sea during the week."
At the same time, as he stressed, the budget of the US armed forces was not fundamentally revised due to recent Russian actions. Regarding the four-year budget forecast by the US Department of Defense, Chollet said that "the basic strategy of this document remains unchanged." "All those things that we did before the crisis will continue in the future," said a Pentagon spokesman. At the same time, he stressed that the budget of the US armed forces was not fundamentally revised due to recent Russian actions.
Additionally, 175 US Marines will be located on the Romanian coast.
According to the information service of the US Navy, another destroyer Ross will arrive at the naval base in Roth for permanent deployment in 2014, and the destroyers Carney and Porter will arrive in 2015 for the year. These ships are capable of tracking ballistic missiles and with a high probability of knocking them down. The destroyers of the US Navy will patrol the eastern part of the Mediterranean. As representatives of the Navy, the purpose of placing ships is to protect European allies, partner countries, American troops in the region, as well as the United States from current and future missile threats. In March, the American destroyer Truxtun visited 2014 in the Black Sea. He took part in a number of exercises with the ships of the Navy of Romania and Bulgaria. The ship left the March 21 region.