Breda is one of the oldest and most important Italian manufacturers of semi-automatic hunting rifles. She recently presented her next novelty at the IWA & OutdoorClassics 2014 exhibition in Nuremberg, Germany - a line of B4 semi-automatic rifles based on the AR-15.
all4shooters.com
.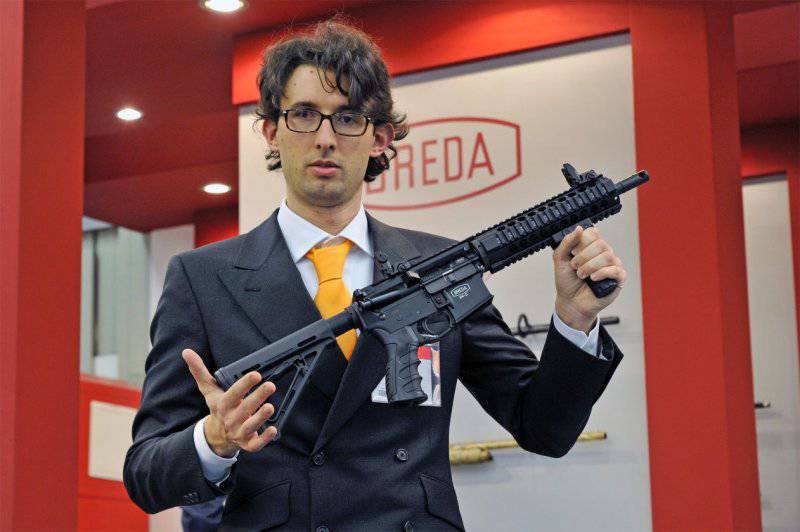 Breda B4 will appeal to even the most demanding shooters due to its affordable price and high-quality AR-15 platform. The rifle used a free-hung handguard from the US manufacturer Midwest Industries, as well as polymer parts FAB Defense or Magpul. The lower and upper parts of the receiver are made in Italy using German blanks made according to strict specifications of Breda. Moving parts, including the valve and the feeder, are manufactured by the company itself. The 11.5- and 14.5- and 20-inch barrels are manufactured by Lothar Walther.
It is worth noting that the company's management intends to acquire all the necessary technologies in order to start local production of the required components, except for fittings, which they will continue to import, as it is much cheaper and there are enough high-quality offers to satisfy the company's needs.
Breda engineers even developed flame arresters, which will begin production in the near future.
The main feature of the Breda B4 rifle system is a self-adjusting venting mechanism, automatically leveling with respect to the free floating barrel. This eliminates many problems with Free-Float trunks on AR models.
Breda introduced three rifles with the designations B4-A, B4-C and B4-SE. The latter model uses the bull-pap barrel, which will appear on the international market in the near future. It is possible that the company will create a version of the rifle for the military, as well as law enforcement officers.