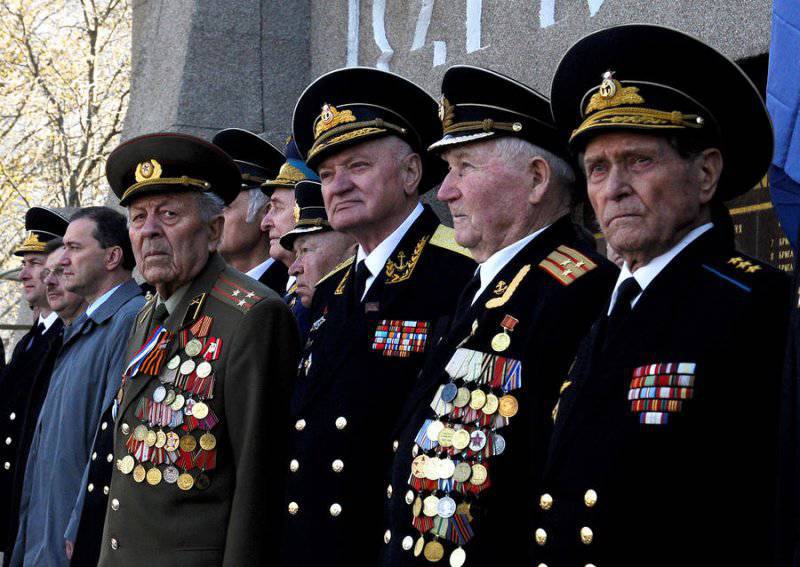 In Crimea, 70 anniversary of the Crimean offensive operation is celebrated, during which the peninsula was liberated from the Nazi invaders. The gala events will begin on April 8 and last until May 12.
The Crimea celebrates the 70 anniversary of the Crimean offensive operation of the Soviet troops, as a result of which the peninsula was liberated from the fascist invaders. On the territory of the whole peninsula are celebrations. This year, the holiday is truly symbolic due to the recent reunification of the peninsula with Russia.
During the war, tens of thousands of civilians from the Crimea died at the hands of the fascists, more than a hundred cities and villages were wiped off the face of the earth and Kerch, Sevastopol and other cities were almost completely destroyed.
From 8 April to 12 in May 1944, the Soviet troops defeated the invaders - German losses exceeded one hundred thousand. After that, the USSR regained control of a strategically important region.
The first solemn events will be celebrated in the north of the peninsula - in the city of Armyansk. This city was the first to be liberated by the Soviet troops from the fascists. Schools will conduct lessons dedicated to this event, as well as residents of Armyansk reburied the remains of two Soviet soldiers.
After the ceremonial baton, Kerch, Dzhankoy, Simferopol, Feodosiya, Yevpatoria, Sudak, Alushta, Bakhchisarai and Yalta will take over. In the cities, the memory of the fallen soldiers will be honored with a minute of silence, as well as prayers. In Sevastopol, the day of liberation from the fascists will traditionally be celebrated simultaneously with the Victory Day. Anniversary of the end of the battle for the Crimea peninsula residents celebrate 12 May.