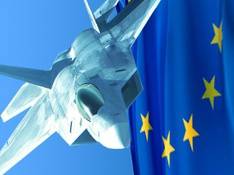 British military advisers will be sent to Libya as part of assisting insurgents fighting against the regime of Colonel Muammar Gaddafi. This is reported by the BBC, referring to the relevant statement by the British Foreign Secretary, William Hague.
According to him, the first group of advisers will arrive in the stronghold of the opposition in the east of the country Benghazi.
According to some reports, 10 officers of the British army will train Libyans in the field of intelligence and logistic support as part of the ongoing Anglo-French operation. At the same time, said Haig, the British soldiers themselves will not take part in the hostilities.
It should be noted that the resolution on Libya adopted in March by the UN Security Council contains a specific ban on the use of foreign armed forces in military operations on land.
"The National Security Council (Britain) has decided to rapidly expand our group of advisers already in Benghazi to include an additional group of advisers," said the British foreign secretary.
Hague added that the group will include experienced officers of the British Army.
Earlier, on April 16, Libyan rebels confirmed that they began to receive
weapon
from overseas. So reported the publication of The New York Times, citing opposition general Abdel Fattah Younes. The representative of the rebel army, Colonel Ahmed Bani hinted that the weapon had already arrived in Libya by sea. He did not disclose other details.
In turn, the fact of the supply of weapons was confirmed by the representative of the National Transitional Council Mustafa Gerani. He also said that the rebels had opened "professional training centers" in which they would train at the highest level in military affairs, Rosbalt reported.
Recall that in mid-February in Libya, performances began demanding the departure of Muammar Gadhafi, the country's ruling leader for more than 40, which turned into an armed confrontation between government forces and rebels. The opposition, united in the "Block for the February 17 Revolution," states that the Transitional National Council in Benghazi is currently the only legitimate authority in the country.
UN Security Council 17 March adopted a resolution providing for the introduction of a no-fly zone over Libya and opening up the possibility of foreign military intervention in the situation in this North African country. In the beginning of March 19 operations of the coalition forces take part, in particular, the United Kingdom, France, USA, Canada, Belgium, Italy, Spain, Denmark, Norway.
The leadership of the campaign in Libya 31 March completely passed to the representatives of the NATO command.