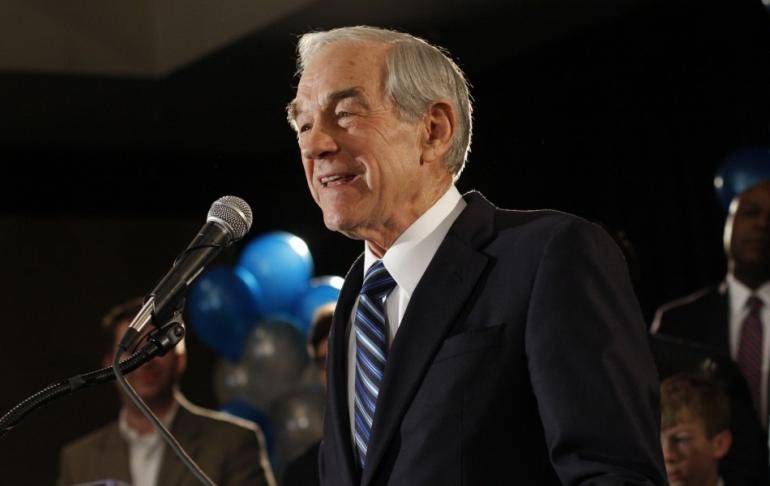 Last week, the Congress overwhelmingly adopted a bill to allocate a billion dollars in aid to Ukraine and to impose sanctions on Russia. This bill is likely to be signed by the president in the coming days. And if you think that American citizens will send their money to Ukraine for the last time, do not flatter yourself. This is just the beginning.
The aforementioned billion dollars was torn off from American taxpayers, but such assistance is evil for the Ukrainians themselves. Not a single needy Ukrainian will receive a cent of this money, since these funds will be used to assist international banks - holders of debt obligations of the Ukrainian government.
In accordance with the terms of the IMF's plan to assist Ukraine, the life of the average Ukrainian will only get worse. The government will freeze wage increases, significantly increase taxes and significantly raise the cost of energy.
And the bankers will get the money, and the IMF will establish full control over the economy of Ukraine.
The aforementioned bill also provides for the allocation of more American taxpayers' funds to government-sponsored "democracy-promoting" NGOs, as well as to build up propaganda by the US government in Ukraine through Radio Liberty and the Voice of America.
The United States has "promoted democracy" in Ukraine for more than 10 years, but, apparently, this "advancement" has not brought any good. Recently, violent protesters overthrew a democratically elected government. And this is the antagonism of democracy, because in a democracy, governments are replaced by honest and free elections. It is shocking that the US government and its NGOs sided with the protesters! If we really cared about democracy, we would not take sides, because this is not our business.
Washington does not want to discuss their own actions that triggered a coup d'état. Instead, he focuses on attacks on Russia's reaction to the turmoil inspired by the Americans in the house of Russian neighbors. The aforementioned bill adopted by the Congress expands the range of sanctions against Russia for its support of the referendum in Crimea, where the majority of the population voted for entry into the Russian Federation. The United States, which had a hand in the forced revision of borders in Serbia and other countries of the world, suddenly declare that Ukraine's international borders are not subject to revision!
Those of us who do not easily take for granted the need to impose sanctions, manipulate elections and send our troops abroad are criticized and accused of lack of patriotism. Something similar happened before, when many of us opposed the Iraq war, the US invasion of Libya and other countries. This is happening today with those of us who do not want to dive into the next - cold or hot - war with Russia because of a small peninsula that has no meaning for the United States or their security.