If the owner of a bank account asks the bank for a financial institution to transfer one or another amount from its owner's account to the payee's account, then such a document should be used as a payment order. You can find out how to fill in the payment order of the 2014 sample of the year.
here
- on a specialized thematic site that provides important information for employees of the accounting sector.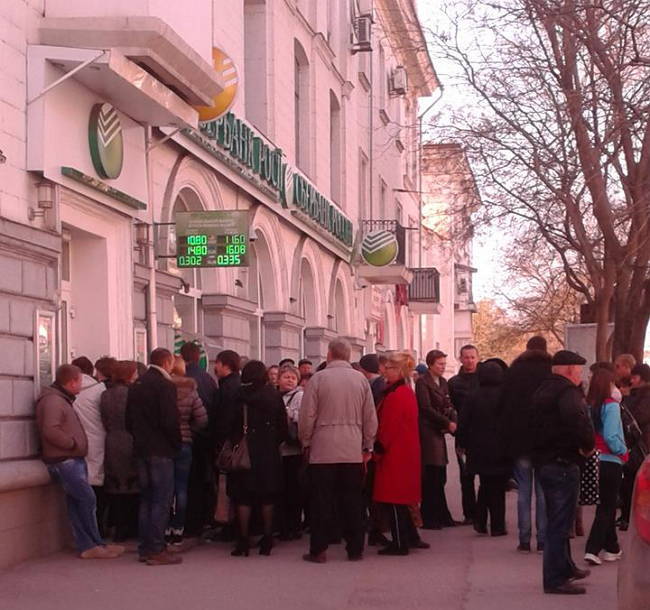 Some difficulties with payment orders today are observed in the Crimea. The main reason is that a number of Western banks decided to curtail their activities in the territory of the Republic of Crimea and the city of Sevastopol. The winding down of their activities does not happen at the behest of bank owners, but at the behest of politicians who decide to put pressure on the Russian Federation through their own business. Many Crimeans had obligations to such banks, as well as banks had obligations to Crimeans. Recently, the withdrawal of funds from accounts opened in branches of Western banks operating in the Crimea has become patriotic.
On Monday, 7 of April was announced by the management of Raiffeisen Bank Aval about its withdrawal from the Crimean market. This is the "daughter" of an Austrian bank known in Europe, which has its representative offices in many regions of the Russian Federation. Their decision at the bank was explained by the fact that so far RBA has no legal rights to work in Crimea, which has become part of Russia, for the reason that the contract was concluded on the basis of Ukrainian legislation, which is not valid on the territory of Sevastopol and the Republic of Crimea on March 9, 2006.
Bank management reported that depositors may contact the bank to withdraw their funds on deposits, but in reality it is problematic to withdraw funds from this bank.
Instead, other banks are opened on the territory of the Crimean Peninsula, branches of Russian banks come from the "mainland". In particular, the work began branch Krayinvestbank, a branch of the Russian National Bank. Other financial organizations of the Russian Federation have launched their activities in the Crimea, which will make it possible to fine-tune financial services for the population of the peninsula.