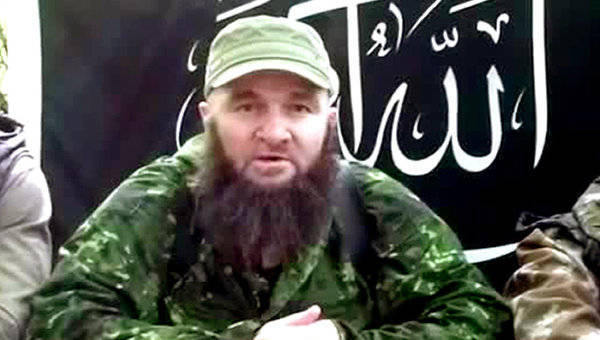 The Federal Security Service of the Russian Federation today announced the neutralization of the activities of the leader of the terrorist organization "Imarat Kavkaz" Doku Umarov. This was stated by the director of the department, Alexander Bortnikov. He also added that the attacks in Volgograd and Pyatigorsk are disclosed.
FSB Director Alexander Bortnikov, speaking today at a meeting of the National Anti-Terrorism Committee headed by him, confirmed the neutralization of the activities of the bandit leader Doku Umarov, ITAR-TASS reported.
Recall that in January 2014, the head of Chechnya, Ramzan Kadyrov, said that the leader of illegal armed groups, Doku Umarov, was dead. According to him, intercepted talks of the militants testified to this.
The Russian special services did not confirm this information. Russian Prime Minister Dmitry Medvedev said that as long as the security services did not show evidence of the death of a terrorist, he should be considered alive.
Doku Umarov participated in hostilities against Russian troops in the Caucasus in the First and Second Chechen Wars. In March 2004, he declared himself the successor of the murdered militant leader Ruslan Gelayev. At the same time, Chechen President Akhmat Kadyrov called Umarov one of the main Wahhabis of Chechnya.
Bortnikov also noted that a group of persons involved in the terrorist attacks in Volgograd and Pyatigorsk was detained. "The attacks in the cities of Volgograd and Pyatigorsk are revealed. The security forces together with the police and the Investigation Committee detained a group of people involved in the preparation and commission of these crimes, "said the director of the FSB. Investigative actions are underway.
In addition, according to Bortnikov, since the beginning of the year 19 prevented terrorist crimes in Russia, eliminated 13 leaders and 65 members of gangs. "During the Olympics, we did not stop building up efforts to curb the criminal activities of gangs operating in the territory of several republics of the North Caucasus," said Alexander Bortnikov, noting that more than 2014 gangsters and their accomplices were detained in the first quarter of 240.
"During the preparation and conduct of the Games, close cooperation was carried out with representatives of special services and law enforcement agencies from 42 countries of 32," he said. "The result of our joint work was the prevention of any serious actions to disrupt the Olympics. All the necessary security conditions were created for the participants and guests of the Games, "he noted.