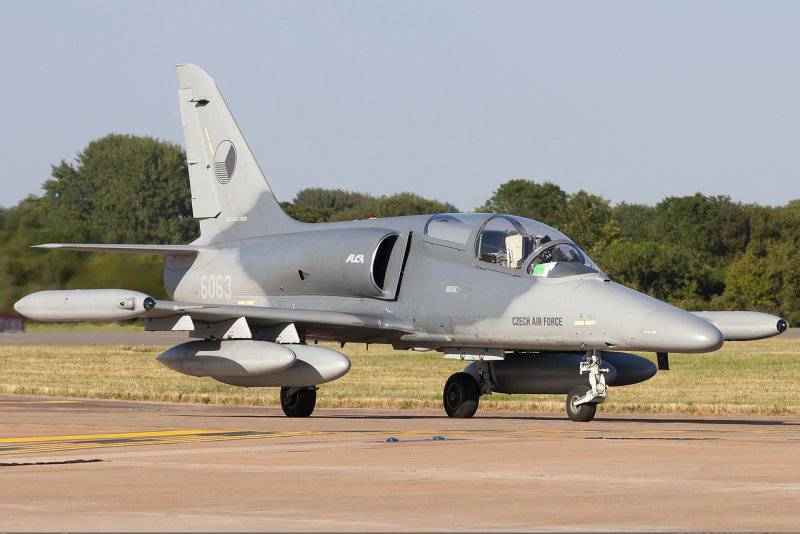 The Iraqi Ministry of Defense signed an agreement with the Czech Army on the purchase of a batch of Czech-made L-159 light attack aircraft.
The conclusion of such a transaction was reported by Martin Danko, a representative of Penta Investments (Penta Investments).
The sale of X-NUMX aircraft L-12 was signed between the ministries of defense of Iraq and the Czech Republic, and the company Aero Vodohody (Aero Vodochody), owned by Penta Investments, in this transaction was only an intermediary, said Martin Danko.
The total value of the entire batch of attack aircraft will be 4 billion crowns (over 200 million dollars). The obsolete Czech aircraft are needed by the Iraqi army to train pilots, who in September will transfer to more advanced American F-16 fighter jets.
Earlier, Iraq had already expressed its intention to purchase Czech L-159 for this purpose, however, then the plans were changed in favor of combat training aircraft manufactured by the Republic of Korea. The South Korean company, however, could not guarantee the Iraqi Air Force to strictly comply with the delivery dates, so in the end the current Iraqi-Czech agreement was signed.
In total, in the 80-s and 90-s of the last century, 72 L-159 was produced for the Czechoslovak and Czech army at Aero Vodohody. In reality, the Czech army only needed 24 such machines, after which the Czech Republic unsuccessfully tried to sell the rest of L-159 to Indonesia, Egypt, Mali and Nigeria, ITAR-TASS reports.