In 2000, the prototype was presented, and in 2006, the batch production of Rhino double-action revolvers, designed by Italian engineer Emilio Gizoni, began. Currently, this product of the company Chiappa Firearms is considered the most advanced in its segment in the world market of firearms.
weapons
reports the site
all4shooters.com
.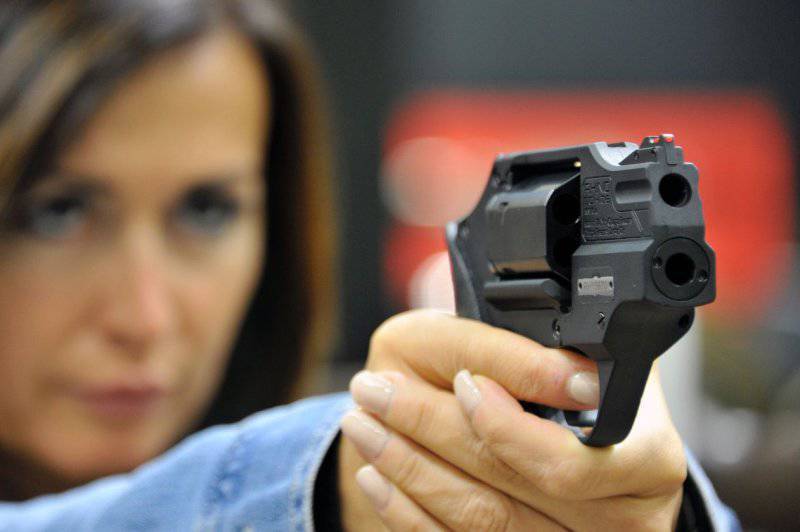 The Chiappa Rhino revolver has an unusual trigger mechanism - it can be carried with the hammer cocked. The barrel is located opposite the lower drum chamber, so the toss of the muzzle of the barrel is minimal. This is a very compact weapon with a hexagonal six-part metal drum, which makes it thin enough for concealed carry. Ergonomic grip provides good control of the weapon.
At the 2014 German IWA & OutdoorClassics exhibition, Chiappa Firearms launched the Poli-Lite version of the revolver, a mock-up of which was first unveiled at the SHOT Show in January. The working samples shown in Nuremberg will be on the market in the coming months.
The Poli-Lite model has no technical changes in the overall layout and principle of operation compared to previous versions of the Rhino revolver. Rhino Poli-Lite uses a high-strength fiber-reinforced polymer frame that is as reliable as a metal frame. At the same time, it has a very low weight, which provides even more convenient open and concealed carrying to civilians, bodyguards and security and law enforcement officers.
The revolver uses the .38 Special cartridge, since using a larger caliber in the polymer frame is not safe. In addition, with a larger caliber may increase the fling of the muzzle of the barrel and recoil.