At the Yantar Baltic Shipbuilding Plant OJSC in Kaliningrad, the construction of the Yantar oceanographic research vessel 22010 (factory number 01602) continues afloat for the Main Directorate of Deepwater Research (GUGI) of the Ministry of Defense of Russia.
The 22010 project (code "Cruises") was designed by the St. Petersburg Central Marine Design Bureau Almaz OJSC. The oceanographic vessel has a total displacement of 5230 tons, length is 108,1 meters, and 17,2 meters are signed. 2009 of the year. The Yantar ship was laid on 8 on July 2010 of the year, on the day of the 65 anniversary of the Yantar plant, and was named after it. From the slipway of workshop No. 178 the hull of the ship was launched on 31 of May 2012 of the year. Launch ceremony (actually launching dock) was held on December 5 2012, and actual launch from the dock - 14 December 2012 of the year.
Construction of the vessel "Yantar" is behind schedule - if earlier the start of state testing was planned for 2013 year, and the delivery of the vessel - for 2014 year, then today only the beginning of mooring trials are planned for May 2014.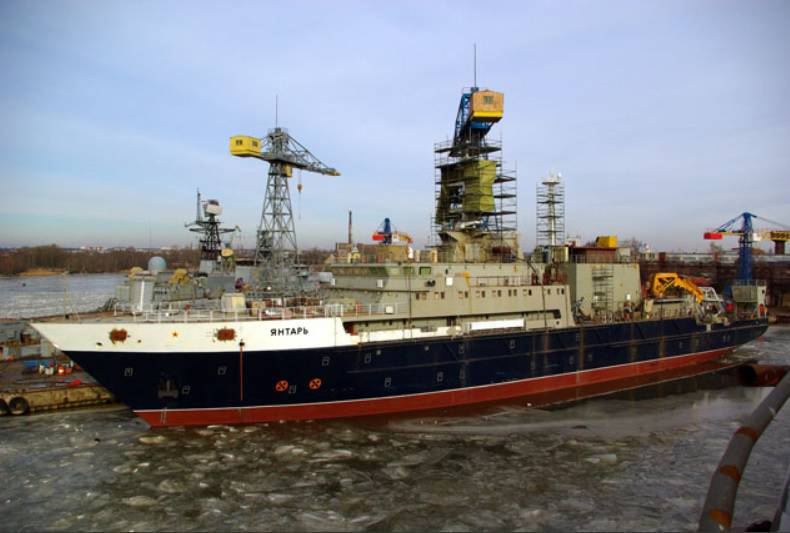 Oceanographic research vessel "Yantar" of the 22010 project in completion at the Yantar Baltic Shipbuilding Plant OJSC in Kaliningrad. End of March 2014 of the year (c) Sergey Mikhailov (via Gogs / forums.airbase.ru)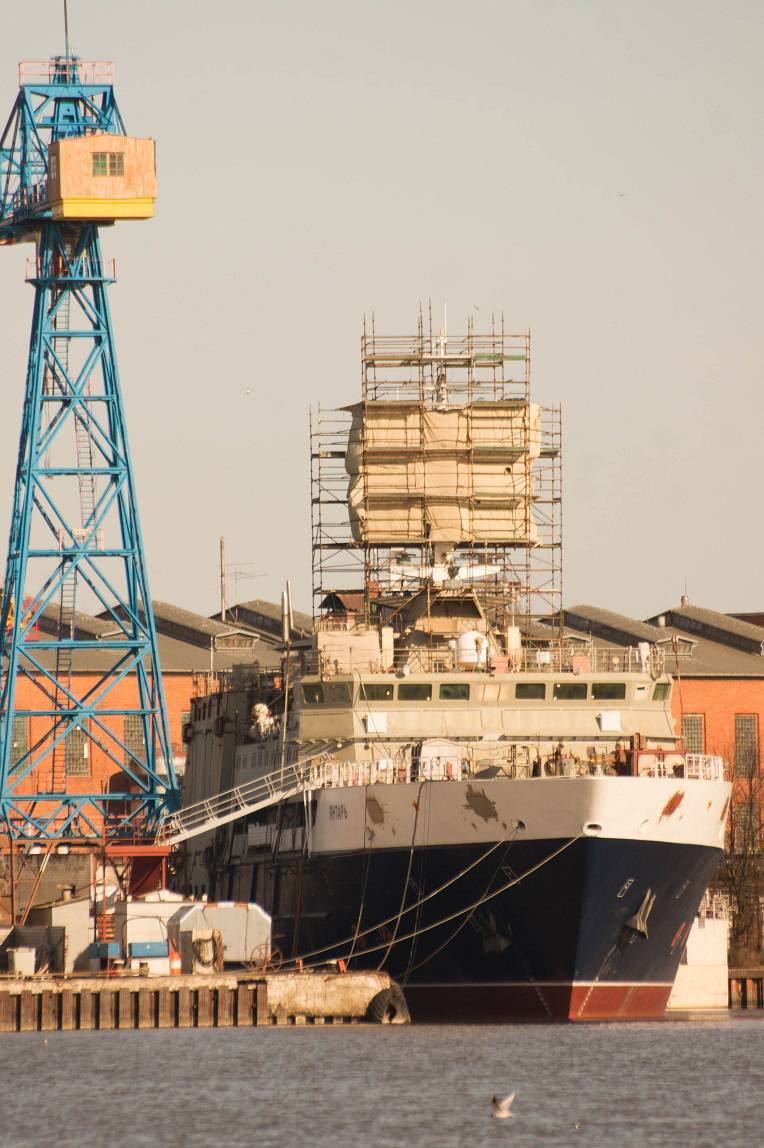 Oceanographic research vessel "Yantar" of the 22010 project in completion at OAO "Yantar" Baltic Shipbuilding Plant in Kaliningrad.04.04.2014 (с) oleg12226 / forums.airbase.ru)