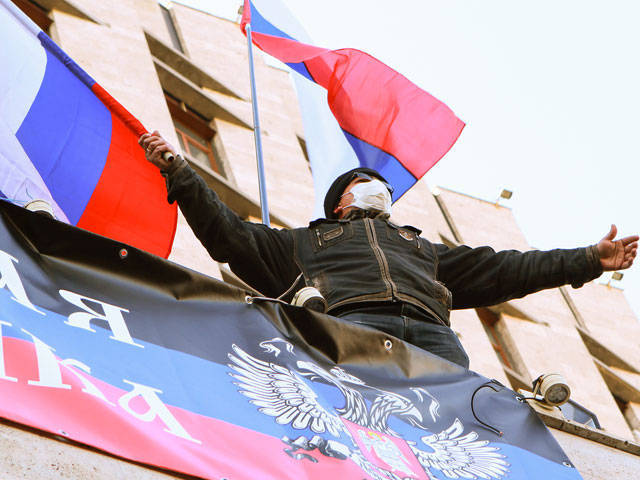 In Donetsk, protesters seized the building of the headquarters of the Security Service of Ukraine (PHOTO). This is reported by local media.
In addition, in social networks, activists of the "People's Militia of Donbass" wrote that they were strengthening the building of the UBSU around the perimeter and conducting an audit of the archival and documentary base and the material and technical complex, Interfax reports.
Earlier, pro-Russian activists stormed the regional state administration, a Russian flag was hoisted above the building.
The main demand of the demonstrators is to immediately convene a regional council in order to set a date for a regional referendum on the future. Otherwise, people threaten to dissolve the regional council and, according to the "people's mandate", "elect representatives" there from all communities in the region.