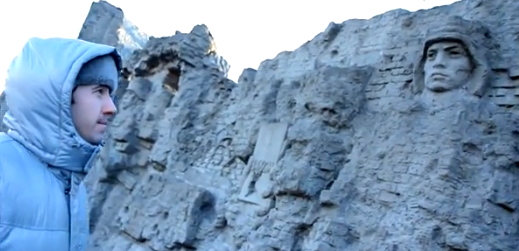 This is a line from a new song by my countryman, folk bard Igor Rasteryaev. She made the most powerful, indelible impression on me with her glibness and simplicity. Of course, rather it is not a song, but poems to the music. But what a power!
A larger number of Igor's verses have a powerful character. His songs reflect a simple, rural life which still lives a large number of Russians (Unknown "Combineers"). He also touches on the topical problems of our society in his texts: losing our roots to oblivion ("Yermak"). Forgetting the feats of the people and individual heroes ("St. George Ribbon", "Song about Yura Prishnepny"). A great place in his work is occupied by longing for his small homeland, the colorful Don nature ("Rakovka", "Ursa Bear", "Merry", and so on). All this is just the tip of his works.
Let's return to his new brainchild. I think the song "Kurgan" is very important in modern times. In it, he touches a large number of important points as in
stories
telling on behalf of the German soldier. So it is in modern times: grieving at the loss of veterans and the departure of an entire era with them. He is also concerned about the gradual exhaustion of hope for a peaceful future. By itself, the whole verse is filled with biting expressions and turns.
And here I want to present it to you for review.