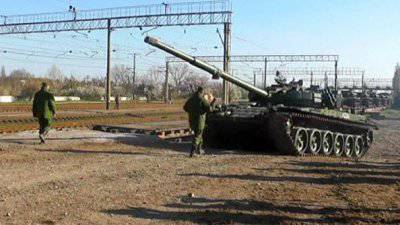 Modern Ukrainian politics today is seasoned with a wide variety of spices and exudes the most incredible flavors. Today
buy home fragrances
can be through online shopping. One of the recent "flavors" of Ukrainian politics is the decision of the State Border Service of Ukraine to limit the length of stay of Russians on Ukrainian territory. Now, the period of stay for Russians in Ukraine is reduced to 90 days, if other options of the term, associated with special international treaties, do not apply.
Many people remember that a couple of weeks ago, the Ukrainian authorities tried to introduce visas for Russian citizens altogether. This idea was expressed by Andrei Paruby, famous in Ukraine for his radical rhetoric. The introduction of visas between Ukraine and Russia would lead to the fact that more than two million Ukrainian workers arriving to work in the Russian Federation would have significant difficulties. Many difficulties would have arisen among Russians, who are used to visiting their relatives in Ukraine. Experts say that the introduction of visas would have a negative impact on the economy of Ukraine and could affect a total of more than 4 millions of Ukrainians and Russians who live in the border areas.
Given the specifics of the geographical separation of Russia and Ukraine in some parts of the border, it is difficult to imagine how visa restrictions on the movement of citizens would be implemented in a number of localities. In the villages of Kursk, Rostov, and Belgorod regions, the state border with Ukraine passes almost over gardens. It happens that the same courtyard façade enters the territory of the Russian Federation, and the back side - on the territory of Ukraine. If the Ukrainian authorities decided to introduce a visa regime with Russia, then the residents of such settlements would be put in difficult conditions (this taking into account the fact that the border would be "guarded" by all the rules).
Arseniy Yatsenyuk criticized the initiative Parubiya, for which he was awarded unflattering words from a man who had the idea of ​​visas with Russia. At the moment, Ukraine decided to abandon the idea of ​​introducing visas, realizing how much damage this could cause in both the economic and humanitarian spheres. Common sense still remained.