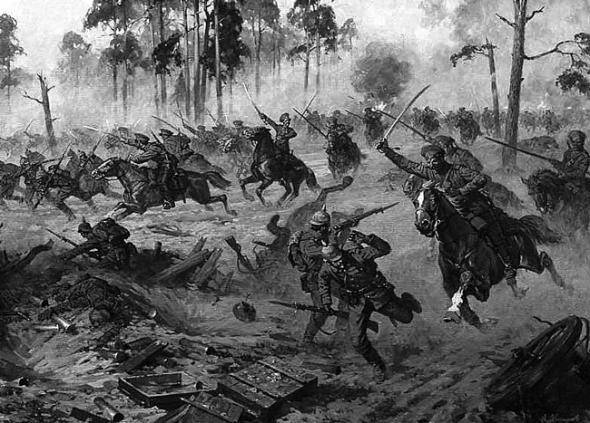 One of the most significant events of 2014 of the year will be the 100 anniversary of the First World War. In connection with this event in the Rostov region will be installed six monuments to the participants of this event.
The First World War is an event, the memories of which the Soviet government wanted to erase from the memory of people and forget itself. Many Don Cossacks went to the front at that time and did not return. At the cost of each of their lives a series of victories was suffered.
In memory of the exploits of the Cossacks in the Rostov region, it was decided to establish sculptural compositions that would perpetuate the glory of the Don heroes. This year 6 monuments will be made, which will be placed in Azov, Rostov-on-Don, Oktyabrsky and Azov districts. Already in May, the first monument will be installed on one of the main streets of the city of Novocherkassk - the capital of the Don Cossacks.
According to the press service of the Ministry of Internal and Information Policy of the region, the basis of the sculptural composition is an ordinary soldier of the army of the Russian Empire - a Cossack in the form of the First World War. He stands against the backdrop of the Cross of St. George - the highest award for soldiers for military merit and bravery. The height of the monument will be 4 meters. In the manufacture of used three materials: the soldier is made of bronze, the Cross of St. George - of brass, the pedestal - of granite.
Cossacks have always been on the front line, defended the honor of the Motherland to the last. Don heroes deserve to be on a par with veterans of the Second World War.
"Even six monuments that will be installed in the Don region are not enough. In each village, from where the Cossacks went to the front in 1914 and subsequent years, should be erected, if not monuments, then memorial plaques for ever preserving the memory of the brave village residents who laid down their heads for the Don Father and Mother Russia, "recalls about the project, the centurion of the All-Union Military District "All-Great Don Army", advisor to the Moscow ataman Anton Bredikhin.