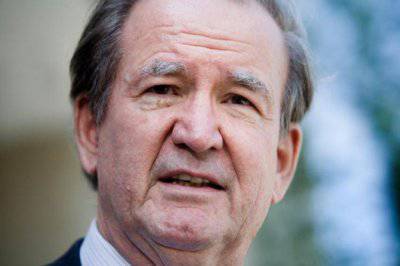 In a speech devoted to the entry of the Crimea into Russia, Vladimir Putin listed memorable events that occurred on this land.
Crimea, according to Putin, is located on the "site of ancient Chersonesos, where Prince Vladimir was baptized. His spiritual feat predetermined the development of Russian culture and civilization. This circumstance unites the peoples of Russia, Ukraine and Belarus. "
This speech is a continuation of his December message to the Federal Assembly, where the president declared that Russia opposes the beliefs of the "decaying West":
"We see how many Euro-Atlantic countries have actually taken the path of abandoning their roots, including Christian values, which form the basis of Western civilization.
Moral principles and any traditional identity are denied: national, cultural, religious or even sexual. There is a policy that puts on one level a large family and a same-sex partnership, faith in God or faith in Satan. "
So what happens? A new war of religions is taking place, and Russia acts in it on the side of God, and the West - on the side of Gomorrah.
The president of Russia can be treated as you please, but Vladimir Putin is well aware of what he is doing.
The first Rome was a holy city for all Christianity. The second Rome was Constantinople (now Istanbul), the era of which ended after the invasion of the Turks in the year 1453. And the Third Rome, in the minds of believers, is Moscow.
Putin gives Moscow the role of the Holy City and the center of the struggle against neo-paganism and paganism. In the cultural war for the future of mankind, he firmly puts the Russian flag on the side of traditional Christianity.
In his last speeches, echoes of the speech of John Paul II are heard, whose Evangelium Vitae, proclaimed in 1995, was a challenge to the West, which commits a moral crime, rejects the integrity of human life and lives in a "death culture" that despises the weak.
What did Pope John Paul mean by the phrase "moral crime"?
The capitulation of the West before the sexual revolution, divorce, rampant licentiousness, pornography, homosexuality, feminism, abortion, same-sex marriage, euthanasia, the replacement of Christian values ​​with the values ​​of Hollywood.
Writer Masha Gessen, author of a book about the Russian president, said that "Russia is positioning itself as the leader of the anti-Western world."
In 2013, the Kremlin banned gay propaganda, abortion after 12 weeks of gestation, as well as insulting the feelings of believers.
Is this not a new ideological war? And which side is God?