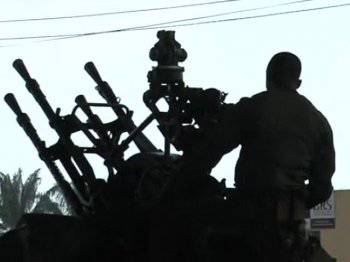 The uprisings of the military in Burkina Faso swept the north-eastern regions of the country. According to residents of the city of Kai, northeast of the capital Ouagadougou, schools were closed in the city due to the fact that soldiers fired into the air all night.
Meanwhile, residents of the city of Tenkodogo, east of the capital, claim that the soldiers fired into the air on Sunday night, stole mobile phones from passersby and demanded free drinks in bars.
As Interfax reminds, last week the military in Ouagadougou launched anti-government protests and opened fire in the air, demanding that they be paid allowances and money to pay for housing. Riots also broke out in the city of Pau, in the south of the country.